Keep tools close to hand
31 July 2015
Securikey, the supplier of physical security products, has extended its comprehensive Key Reel offering with the new range of T-REIGN Retractors and Cases.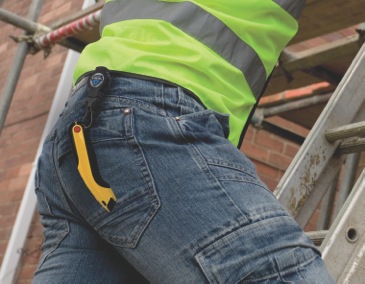 T-REIGN Retractors feature high strength polycarbonate bodies and are built to last, even when used in the most demanding industrial and commercial environments.

Specially designed for those who work at height or within an environment where the loss of an item could cause injury or production downtime, Securikey T-REIGN Retractors are suitable for securing work tools or belongings such as mobile phones or radios within easy reach. With three different attachment options available, including Karabiner, Velcro or Belt Clip, Retractors can be secured to most types of clothing, work belts or bags, and a quick-disconnect universal end fitting makes it easy to switch out tools and belongings.

The key component of the range is the rugged Kevlar cord, which offers four retraction forces depending on the weight of items being secured. On the Large and Extra Large models the tether can also be locked into position, ensuring it remains at the desired length. Whatever model is chosen, the Manufacturers Lifetime Service Policy that comes as standard across all Retractor ranges offers optimum peace of mind.

Extending the options, the Securikey T-REIGN ProCase combines a protective thermoformed case with an inbuilt retractable tether, safely securing items while offering weather, water and impact resistant protection. This makes it suitable for items such as electronic measuring equipment, mobile phones or less robust tools.




OTHER ARTICLES IN THIS SECTION