Low cost key tracking
31 July 2015
Securikey has extended the functionality offered by its extensive range of high security key cabinets, vaults and key filing systems, by incorporating the closed loop feature across all steel door models as standard.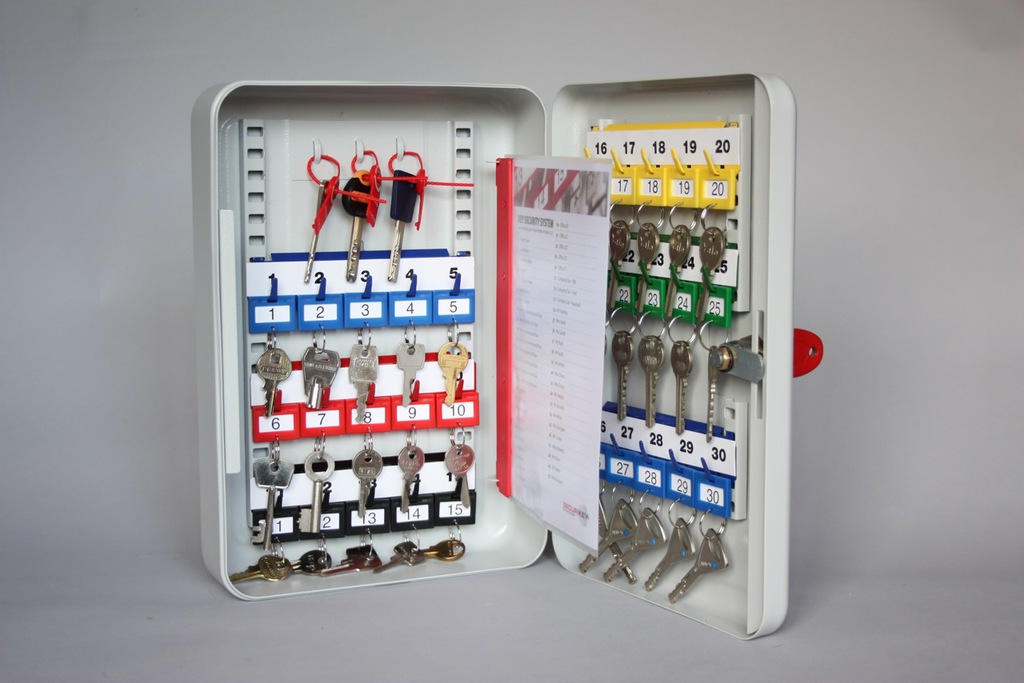 Securikey's closed loop system offers a reliable, low cost solution for business owners who, in addition to controlling the use of day-to-day keys, also need to monitor the use of specific 'high importance' keys but without the expense of complex high tech systems. The types of keys that require usage monitoring can range from master keys for blocks of flats used by estate agents or high value car keys at car dealerships.

Steel loops are moulded onto the back wall of each Securikey key cabinet and tamper-resistant seals are supplied, allowing customers to fasten selected keys in place so they cannot be removed without detection. These loops are accessed by removing the top hook bar within the cabinet, which can then be replaced to cover the sealed keys if desired to allow the full complement of hooks to be used, as well as providing additional security by ensuring 'high importance' keys are kept out of sight. The number of loops varies depending on the size of the Securikey key cabinet required.




OTHER ARTICLES IN THIS SECTION