Key tracking
24 May 2013
Securikey has added the new Key Safe 80 high security key cabinet to its physical security products.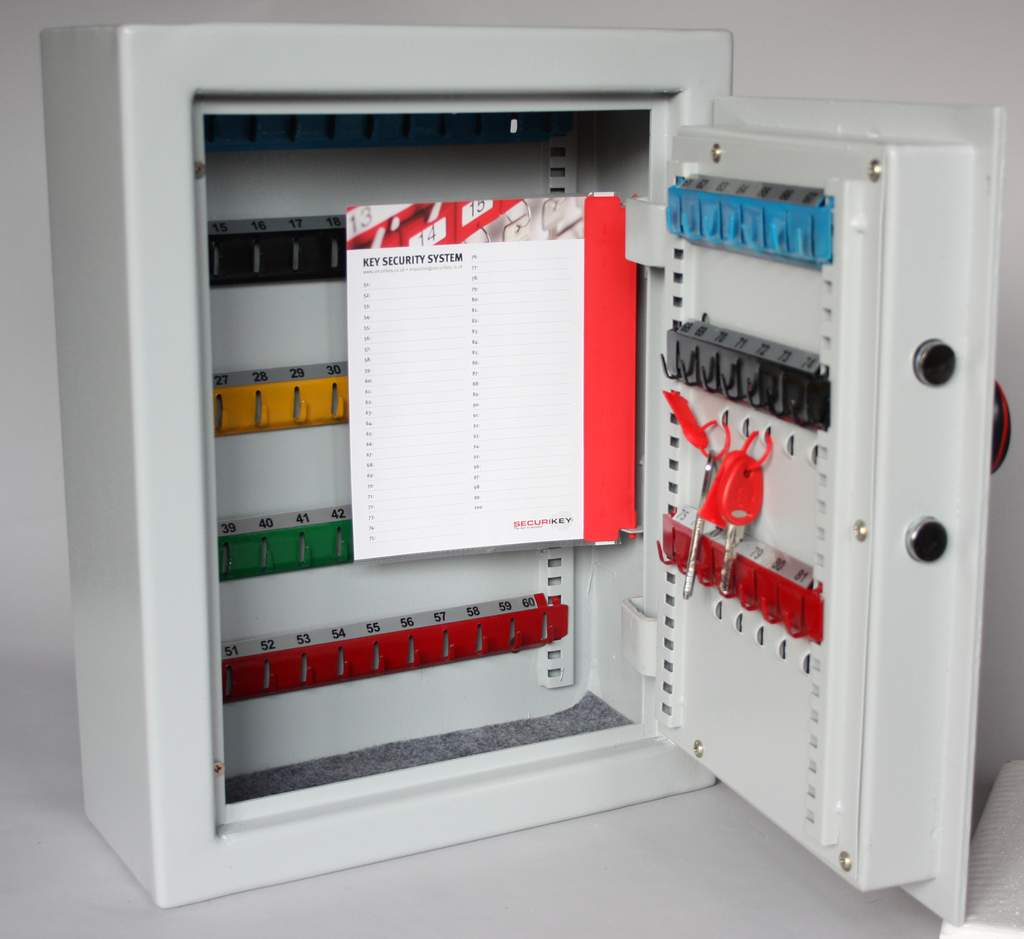 Safely storing and managing keys, the Key Safe 80 also incorporates an effective key tracking a solution, useful for when large volumes of keys are being used over a period of time.

The Key Safe 80 features 81 key hooks, 15 closed loop hooks located on the rear of the door, and is supplied with 20pcs tamper resistant seals that are used to fasten selected keys to the closed loops, ensuring they cannot be removed without detection.
This enables the isolation of up to 15 individual keys that may need to be easily accessible in an emergency but that must be monitored to ensure they are not removed and replaced without authorisation.
OTHER ARTICLES IN THIS SECTION