Safety doors
27 January 2014
Stertil Stokvis has introduced the FlexiEdge range of fast-action industrial doors, which it says offers impressive safety and unrivalled resistance to wind, weather and impact damage.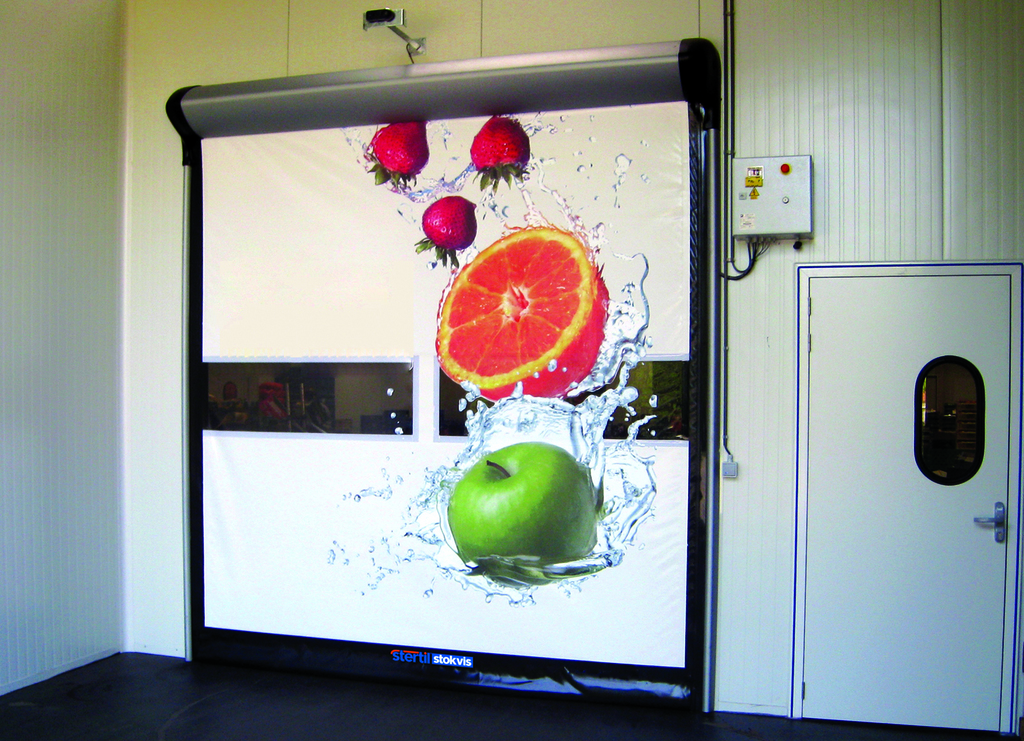 The new FlexiEdge range comprises 16 models of many different types and styles including internal and external doors, all-weather doors, cleanroom and freezer/coldroom doors plus emergency exit doors incorporating breakthrough curtains. Standard models are available in widths up to 11 metres and heights of 5.5 metres whilst bespoke and special sizes may be specified.
FlexiEdge doors have been designed to set new standards of safety. The door curtain is fully flexible with a soft bottom edge which not only self-adjusts to seal on an uneven floor but also avoids any possibility of causing injury to users. In addition, the incorporation of an infra-red photocell, fitted 300mm above floor level, supported by a bottom edge wireless detector ensures instant halting of all door movement in the event of sensing an obstruction of any kind. Also, the flexible soft-edge curtain provides maximum resistance to damage caused by a vehicle collision. If the door edges are knocked out by the collision, they are automatically re-inserted in the side guides as the door opens.
Rapid opening times help to maintain internal temperatures for improved working conditions whilst reducing the entry of pollution, dust, noise and vermin.
OTHER ARTICLES IN THIS SECTION