Successful apprentice rewarded
09 December 2016
Following two years gaining experience with Stertil Dock & Door Products, Calun Carlin has been appointed on a permanent basis following completion of his apprenticeship.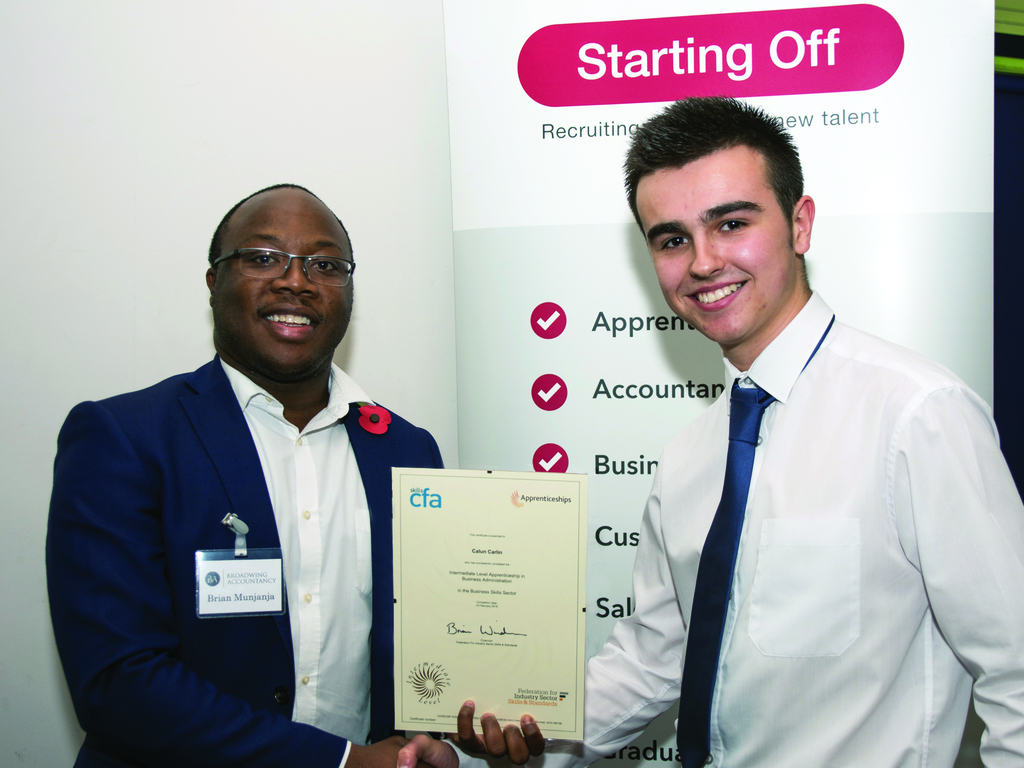 Whilst working through his Intermediate Apprenticeship in Business Administration, Calun gained vital experience in a number of activities including contract negotiation, installation co-ordination and project management. Alongside these duties, Calun successfully completed a schedule of study that included comprehensive course work followed by exams.
Calun's apprenticeship was arranged by Stertil utilising the services of Kettering-based recruitment and training company, Starting Off. Throughout Calun's apprenticeship, regular meetings were held at which Stertil representatives were able to discuss his progress and achievements with training managers from Starting Off.
"We've been really impressed by Calun's positive attitude and desire to learn as much as he could during his apprenticeship," Andy Georgiou, general manager of Stertil Dock & Door Products, said. "It was a pleasure to offer him a permanent position and I look forward to seeing how he grasps the opportunity to develop his career with Stertil over the coming years."
OTHER ARTICLES IN THIS SECTION