ARTICLE
Repeat order for happy customer
26 February 2020
Following the successful use of a Stertil Koni 2-post lift, Stepney Brothers has purchased a second unit to support its extended workshop in Cambridge.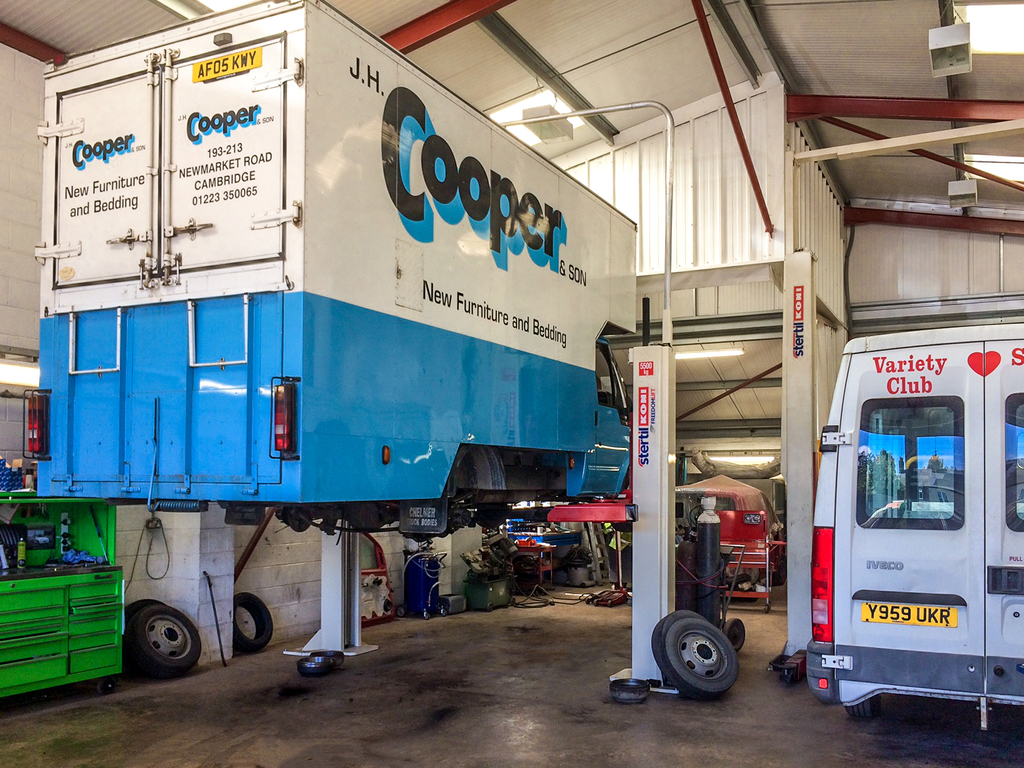 In 2006, Stepney Brothers invested in a Stertil Koni 2-post hydraulic vehicle lift so, with increasing demand necessitating an extension to its workshop, the company returned to the manufacturer to purchase a similar model.
Stepney Brothers' latest acquisition is one of Stertil Koni's FreedomLift range which comprises three standard models offering capacities from 5.5 to 9 tonnes. Each model incorporates a pair of telescopic lifting arms which are easily adjusted, locked and unlocked as required. Also, a number of options are available including double telescopic arms for extra flexibility, additional control boxes, LED lighting and special vehicle adapters.
The FreedomLift's hydraulic system has a minimum of moving parts and has been tested with more than 20,000 lifting and lowering cycles at maximum lifting capacity.
Vist www.stertilkoni.co.uk or email, lifts@stertiluk.com
OTHER ARTICLES IN THIS SECTION