ARTICLE
Safety underfoot covered
18 October 2017
Safety matting specialist COBA says it has an effective safety matting option for virtually any environment including GRP anti-slip products, available as sheets, stair treads or stair nosing.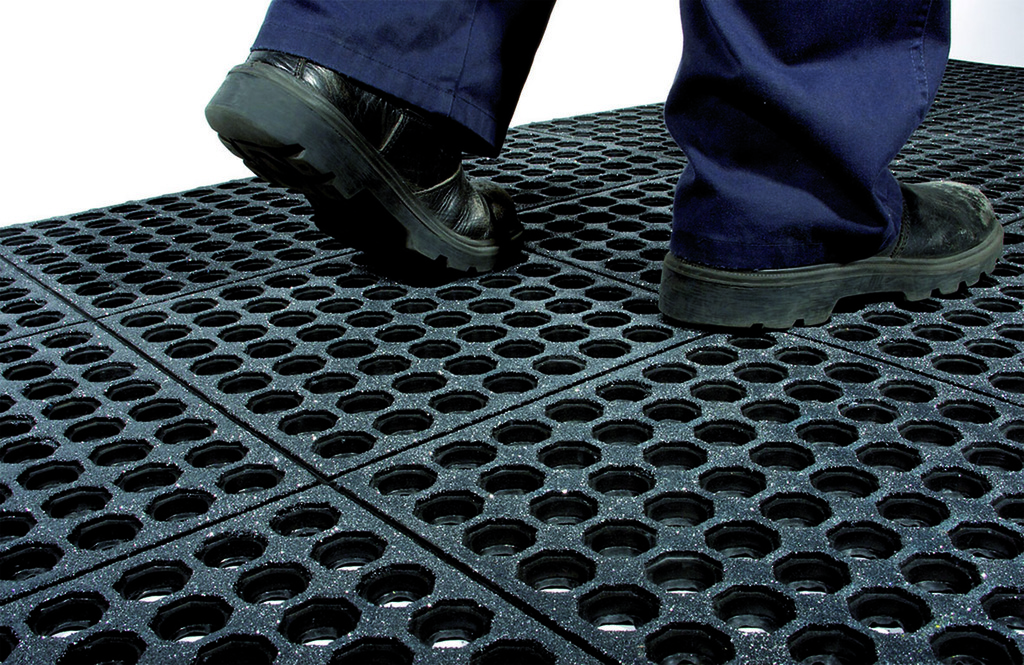 Some products within industrial safety matting specialist COBA's matting range are said to be effective multi-taskers; reducing the risks of slips while providing anti-fatigue benefits. Fatigue-Step Grit Top is an example. It is a robust 'easy to install' interlocking tile system with a carbide bonded 'grit' top surface which provides exceptional grip, even in very oily conditions, as well as fatigue-relief. Manufactured from nitrile rubber, it is designed for heavy duty use and provides excellent resistance to oils and chemicals.
When it comes to 'multi-taskers', there is also Orthomat Ultimate. While being a PVC foam anti-fatigue mat, it has been developed specifically for areas prone to oil, water or chemical spillage. The very durable PolyNit outer layer encapsulates the entire mat while the foam inner cushions the impact from standing. The neat tapered edges are heat-sealed using specialist technology developed by COBA.
OTHER ARTICLES IN THIS SECTION