ARTICLE
Hotter takes comfort with anti-fatigue matting
18 November 2019
Orthomat anti-fatigue matting from COBA Europe has been installed by Hotter at its Skelmersdale site in Lancashire.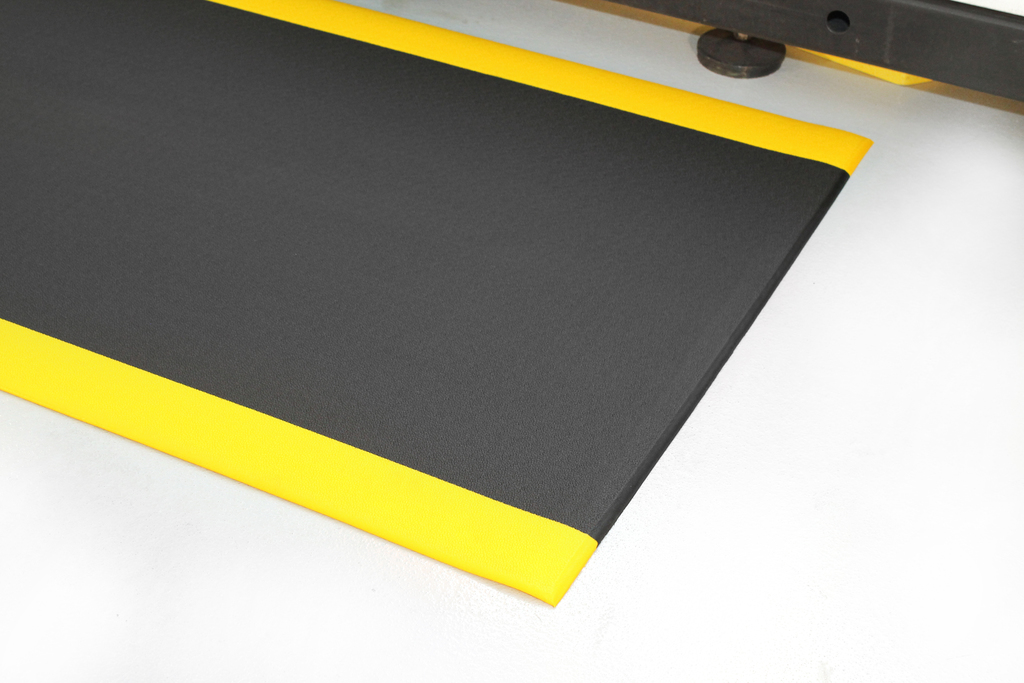 The matting, supplied by COBA via ARCO, has been introduced to enhance the comfort and wellbeing of employees who work in Hotter's busy production facility.
The decision to install Orthomat follows a survey conducted by Hotter, which revealed that staff carrying out repetitive actions, such as standing in a static position, were twice as likely to experience work-related absence, such as a fatigue, foot and muscular pain, compared to those roles where walking and movement were present.
"As a producer of Britain's leading comfort footwear brand, it only seemed appropriate that our manufacturing and finishing staff should have a comfortable environment in which to work," explained Hotter's health & safety manager.
Anti-fatigue mats, coupled with microbreaks, role changes and better employee 'rest' initiatives, are proving part of the solution for Hotter.
Orthomat Standard is one of COBA's best-selling anti-fatigue mats and just one option from an extensive range. Its foam composition provides underfoot cushioning which encourages users' feet to adapt to the mat's surface; a subtle movement that aids blood circulation, helping to delay the onset of fatigue from standing. The textured surface also provides some additional grip, and the bright yellow borders in the Safety version, as specified by Hotter, clearly define where the matting is situated, creating a safe pathway for users.
Contact COBA Europe for further details about the anti-fatigue matting range, or visit the website, where a copy of the eBook #StandUpForHealth can be downloaded for free. https://www.cobaeurope.com/
OTHER ARTICLES IN THIS SECTION