COBAGRiP for safer factory floors and stairs
08 December 2014
COBA Europe, manufacturer and supplier of workplace matting, also offers a range of heavy-duty GRP anti-slip floor safety products suitable for use on factory/pedestrian walkways, ramps and stairs.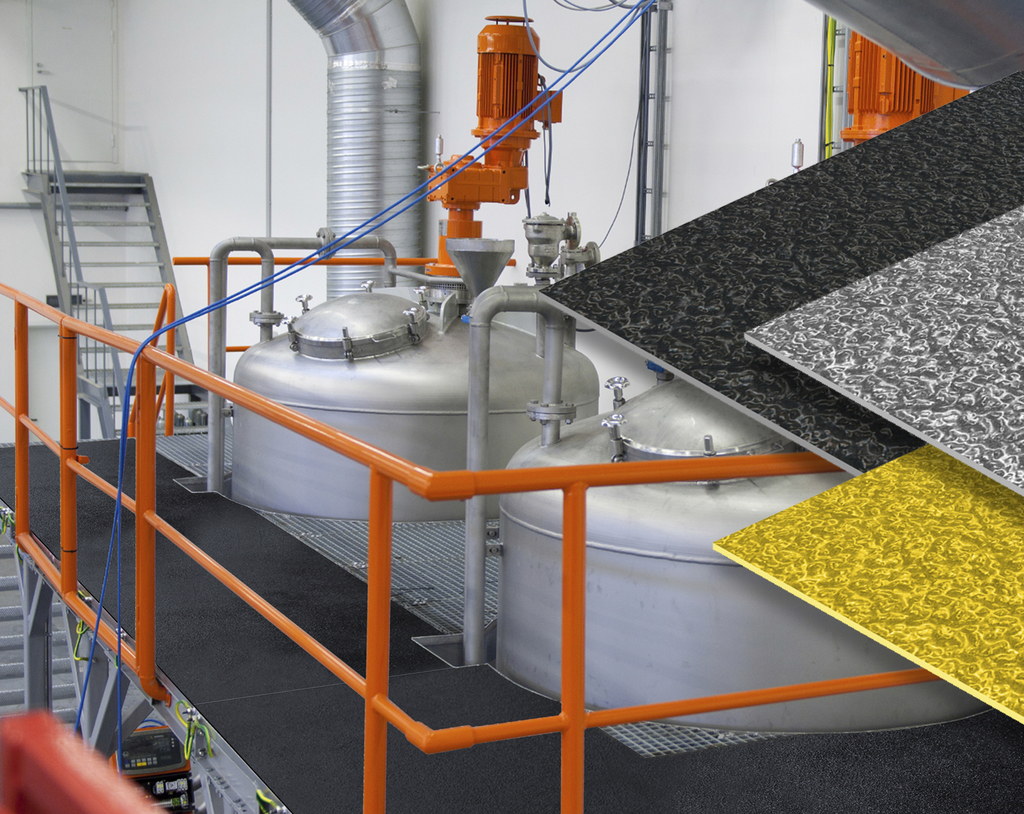 The COBAGRiP collection comprises GRP sheets, stair treads and stair nosing designed to offer slip resistance suitable for internal and external installations.
According to COBA, it's the Silicon Carbide 'gritted' top surface that gives COBAGRiP products effective slip resistance – conforming to DIN 51130:2010 and Pendulum Slip Test BS7976-2:2010.
The construction is said to ensure superior wear and tear, with GRP sheets designed to withstand the weight of forklift traffic. Products are either bonded or screwed to the existing floor surface.
COBAGRiP sheet is available in two sizes (1.2m x 1.2m and 1.2m x 2.4m) in both standard and light. Stair nosing comes in bright yellow for clear visibility to meet DDA requirements in a variety of lengths, while stair treads (fully covering the stairs) are black with contrasting yellow/white safety awareness edges.
OTHER ARTICLES IN THIS SECTION