Matting combats fatigue
24 March 2020
Fatigue Lock interlocking rubber floor tiles are one of the newest additions to COBA Europe's anti-fatigue range of safety matting.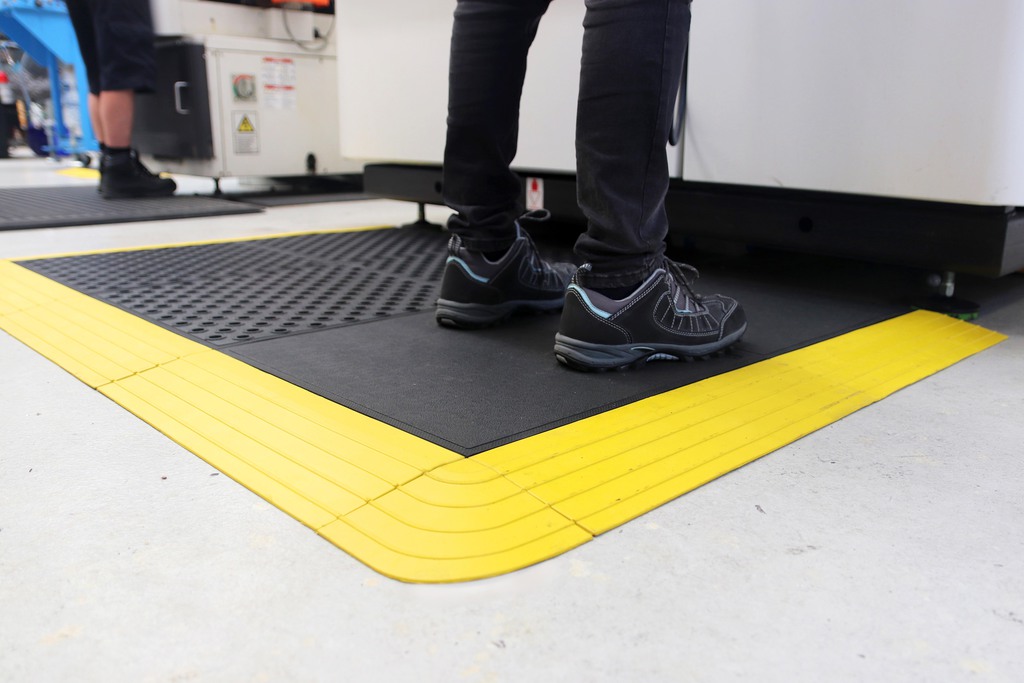 Tiles are smaller (0.5m x 0.5m) than the average industry 'standard size' for easier handling and installation.
Precision designed for a premium quality finish, the anti-fatigue tiles clip seamlessly together to cover any sized floor surface. Luxuriously thick, it offers high levels of underfoot cushioning for an effective anti-fatigue solution.
There is a choice of either open holed or solid tiles, or a combination of the two styles for multi-purpose performance. Open holes provide drainage for spilt liquids in wet or oily environments reducing the risk of slip-related accidents, while still offering fatigue-relief to users. The Fatigue Lock system comes complete with yellow or black ramped edges as an added safety feature to prevent tripping onto the raised matting surface.
For more information, visit www.cobaeurope.com/product/fatigue-lock
OTHER ARTICLES IN THIS SECTION