Safety & silence
24 May 2013
Frontrunner XT slip resistant matting has been installed on all exposed walkways at a housing development of four blocks of apartments on three levels that cover 550 sqm, in St Laurent Blangy, Northern France.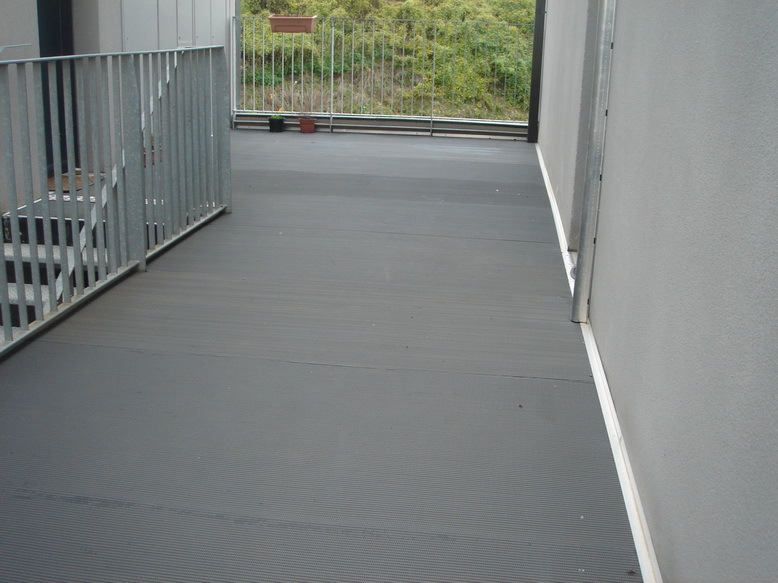 Manufactured in the UK by Plastic Extruders and supplied by French flooring distributor Socofra Ubo, the matting has solved the dual problem of the occupants slipping on the passageways when wet and also reducing the echoing from pedestrian traffic.
Suitable for exterior walkways, balconies and decking, Frontrunner XT is manufactured from 100% vinyl. It has a highly slip resistant deeply embossed surface which is safe, permanently weatherproof and comfortable to stand on. In addition to being heel and wheel-proof, it also dampens down and absorbs noise.
OTHER ARTICLES IN THIS SECTION