Anti-slip matting modules
10 October 2013
Bespoke Vynagrip anti-slip matting modules, supplied complete with bevelled edges, are being used to protect workers at the Sugitani Metal Industry Company, a sub-contractor of a major Japanese car manufacturer that specialises in the production of automotive components in Japan.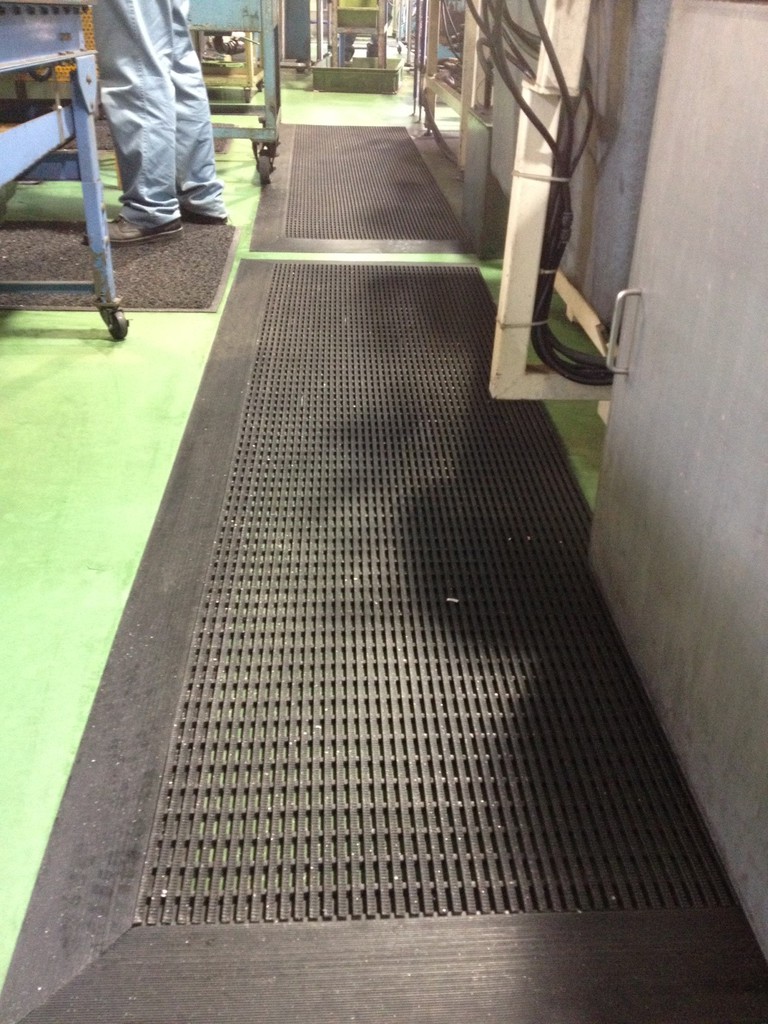 Vynagrip from Plastic Extruders provides a safe and effective solution for the dangerous cutting operations area.
The matting's deeply etched surface is durable and has a high slip resistance, while the open grid surface allows metals shavings to fall through the gaps as well as facilitating drainage. The matting's PVC flexible composition makes it resistant to oils and other chemicals, is comfortable underfoot and facilitates cutting on site.
OTHER ARTICLES IN THIS SECTION