ARTICLE
Workshop hand cleaner
23 June 2015
The new Loctite SF 7855 hand cleaner is a risk-free, non-toxic formulation, which has been developed to safely remove polyurethane, paint, resins, primers, adhesives, silicones, varnish and enamel in seconds.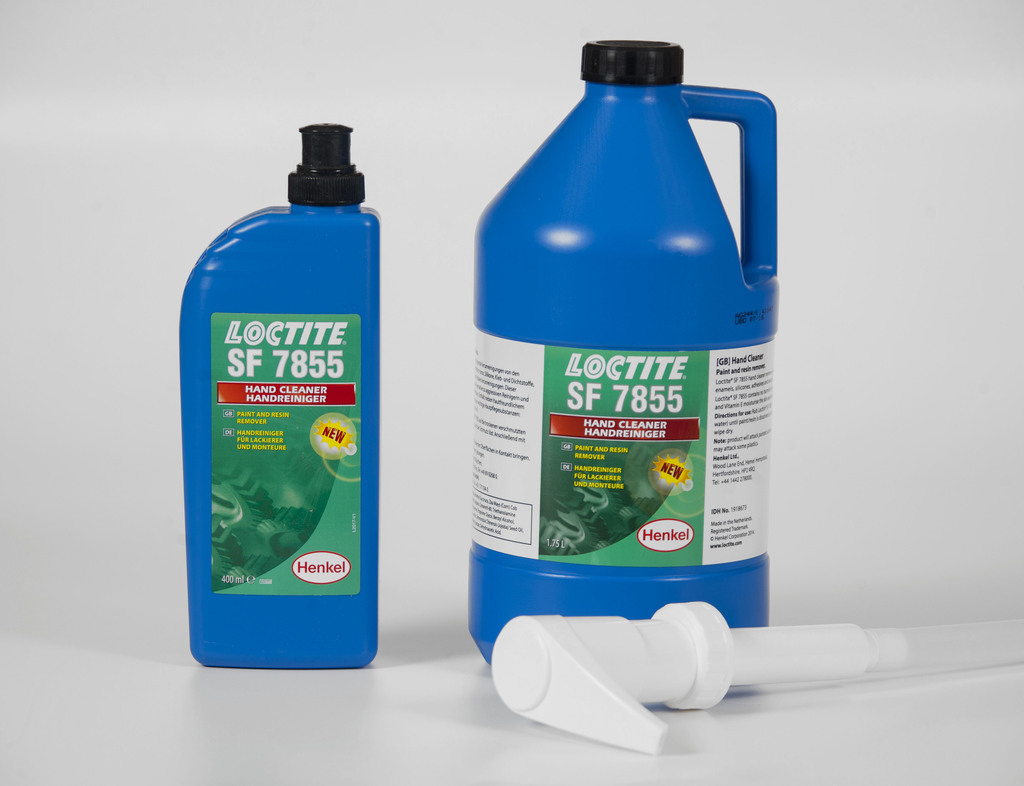 Having been newly granted certification of conformity to European Cosmetics Regulations, the heavy duty, biodegradable hand cleaner remains as effective as previous generations of this product. A small amount of the Loctite SF 7855 applied to dry hands is said to dissolve and loosen the paint or resin; it is then rinsed off with water. Harmless and sustainable abrasive particles assist its cleaning ability.
The formulation also includes aloe, lanolin, jojoba and vitamin E to condition the skin and keep hands free from irritation. As a result it is suitable for frequent use. Light grey in colour, it has a floral scent and is available in a 400 ml bottle or 1.75 litre pump dispenser.
OTHER ARTICLES IN THIS SECTION