Safer hand cleaners
21 December 2017
LOCTITE hand cleaners are now said to be among the safest, both for the user and the environment. These latest generation cleaners conform to European Cosmetics Regulations thanks to their risk-free, non-toxic formulation. They are also biodegradable and contain harmless and sustainable abrasive particles to assist their cleaning ability which are kind to the environment.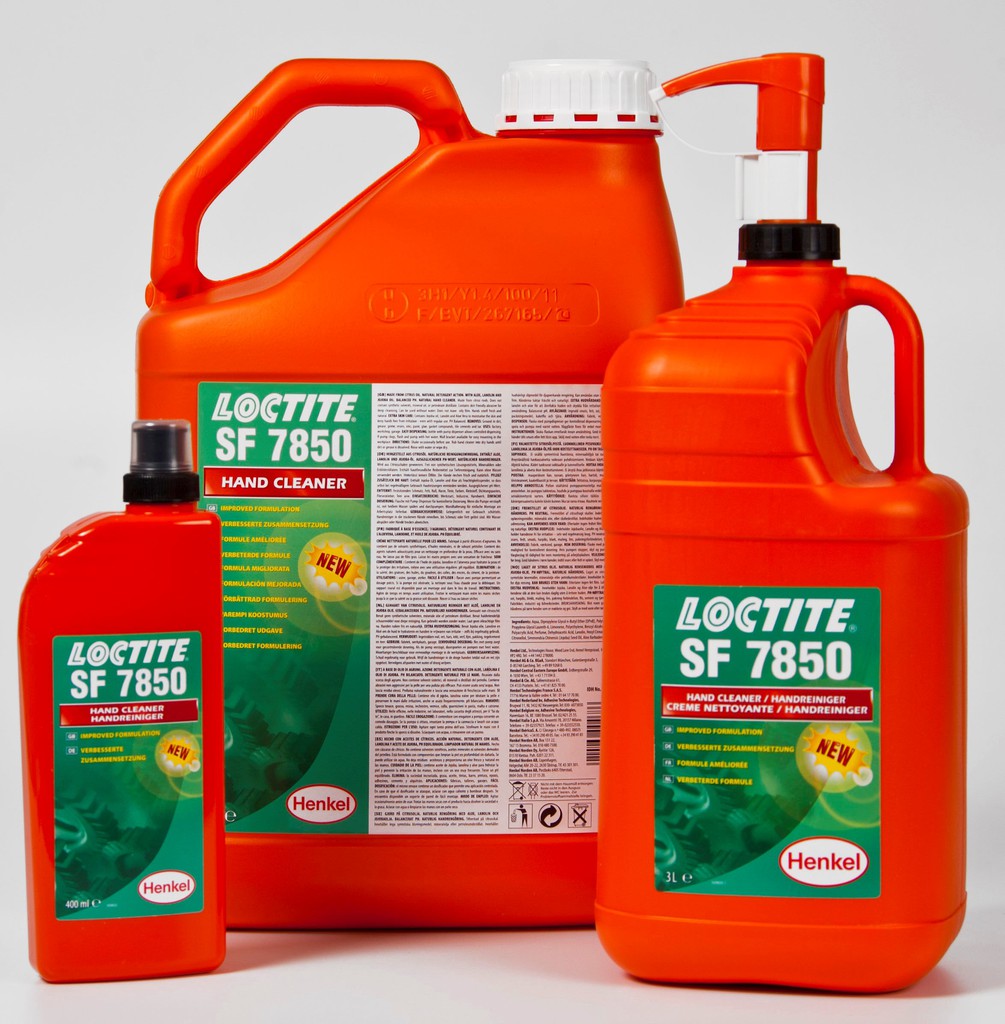 LOCTITE SF 7850 and SF 7855 are highly effective hand cleaners for use in the workshop or factory environment, with or without water; a paper towel easily removes the excess along with dirt. Neither contain any artificial fragrance but include aloe, lanolin, jojoba oil and vitamin E for skin conditioning.
Pale orange in colour with a fresh citrus scent, LOCTITE SF 7850 is effective at removing ground-in dirt, grease, grime, oil and a wide variety of products used on the shop floor. It is available in three sizes – a 400ml squeezable bottle, a 3 litre pump-action dispenser and a 10 litre container for filling and topping-up wall mounted dispensers.
LOCTITE SF 7855 removes polyurethane, paint, resins, primers, adhesives, silicones, varnish and enamel in seconds and is supplied in a 400ml squeezable bottle or a 1.75 litre pump dispenser. It is light grey in colour and has a pleasant floral scent.
OTHER ARTICLES IN THIS SECTION