ARTICLE
An evolution in adhesives
16 October 2015
Today's European Classification, Label and Packaging (CLP) Regulations are far stricter than ever before to a point where even common household products, that were once considered to be hazard-free, now have to carry warning labels.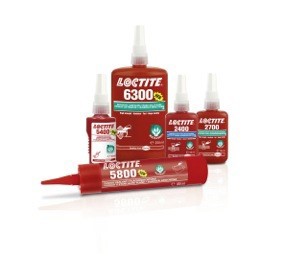 The LOCTITE Health and Safety products not only offer full compliance with these latest EU regulations but they are also said to provide customers with details of the most comprehensive range of hazard-label free adhesives on the market.
Initially the range was focused on threadlocking, threadsealing, gasketing and retaining. Many of these products have now become standard toolbox items across industry; the threadlockers, LOCTITE 2400 and 2700 and the retaining compound, LOCTITE 6300, are typical examples.
Next, a range of hazard label free cyanoacrylates were added to the Health and Safety range. These instant glues are available in a choice of viscosities to suit the application and also include products with unique characteristics to meet the application needs. Most recently the range has been extended to include Health and Safety silicones which are suitable for sealing all kinds of flanges on pressed, cast and plastics parts, in any combination.
OTHER ARTICLES IN THIS SECTION