ARTICLE
For fragile roofs
11 June 2014
Safesite's range of fragile roof access equipment is suitable for providing short term protection for work on fragile or industrial roofs.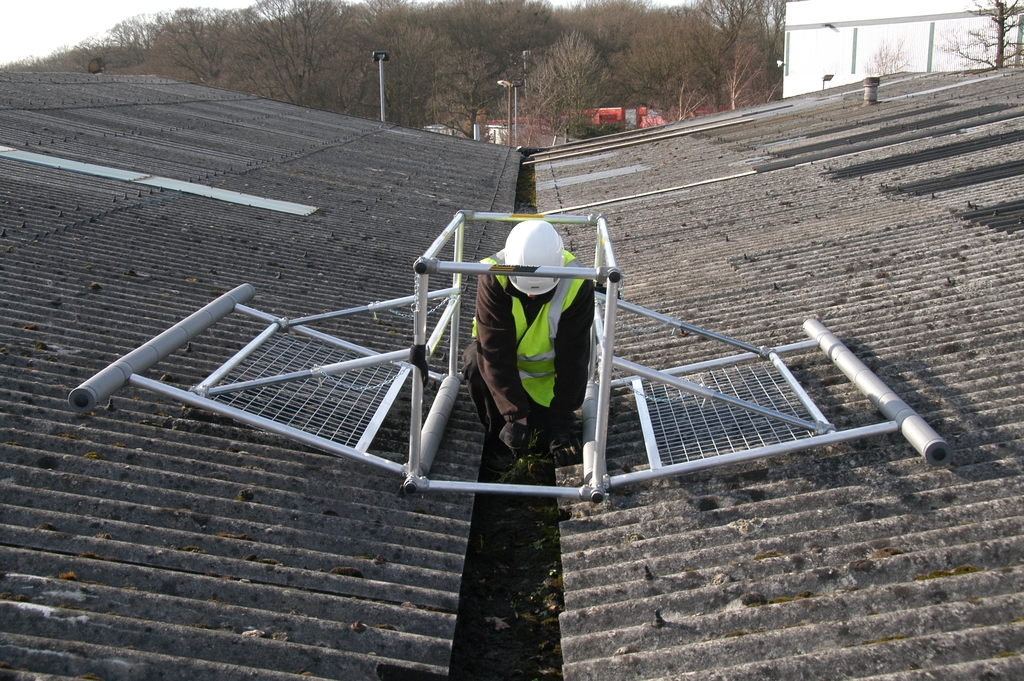 The range includes the Mobile Valley Frame, a compact, portable and easy to assemble system which is adjustable for most roof angles, making it suitable for maintenance of valleys and box gutter details on fragile or industrial roofs. The system comprises a lightweight aluminium tubular frame with mesh side panels which are manufactured from high grade aluminium. The cushioned outriggers and safety mesh provide good visibility and safe weight distribution.
Other products include Board-Walk, a portable open mesh walkway and Roof Walk which is a fully guarded rolling work platform.
OTHER ARTICLES IN THIS SECTION