ARTICLE
Edge protection
03 September 2013
Designed as a modular, free standing system, the new KeeGuard Premium roof edge protection system from Safesite does not require counterweights along the full run of the system.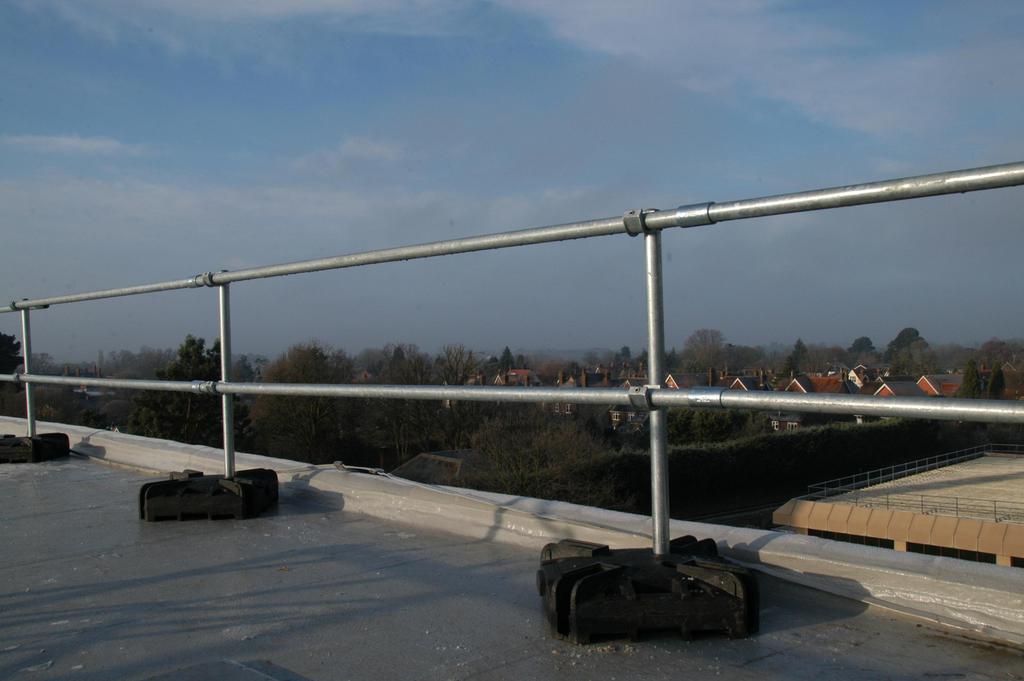 This is suitable for areas where traditional counterweights are unsuitable or potential trip hazards are a concern.
The system features 2-part interlocking recycled PVC base weights which can be split in two to allow a single person to carry the weight. Weights can also be easily carried, completely assembled, by two people using the specially designed moulded handles. KeeGuard Premium is fully tested to EN 13374.
OTHER ARTICLES IN THIS SECTION