Safe staff access
14 October 2013
Kee Systems, a supplier of Kee Klamp fittings, has provided Bradfield College in Berkshire with a permanent safety solution to allow staff members to safely access the roof and eliminate any possibility of slips, trips and falls.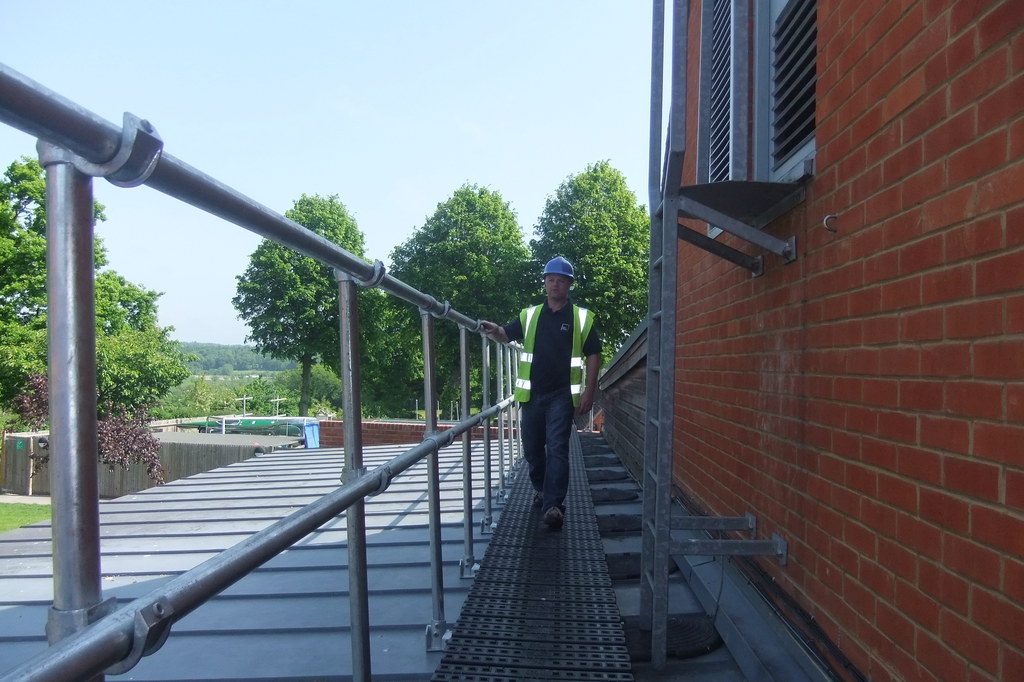 With staff requiring access to the roof for the canteen chiller room, the college decided to replace a temporary scaffold guardrail and walkway system with a permanent solution.
KeeGuard, a modular freestanding guardrail was installed around the roof perimeter. This is an easy to install modular system which is safe, versatile and does not penetrate the roof membrane. To ensure safety under foot, a Kee Walk traversing modular walkway was also specified to reduce the risk of staff slipping, tripping or falling when accessing the chiller room.
OTHER ARTICLES IN THIS SECTION