Fall protection covered
11 November 2016
In response to falls through roof lights resulting in almost a fifth of all fatal working at height accidents, fall protection specialist Kee Safety has launched Kee Cover, a range of skylight covers.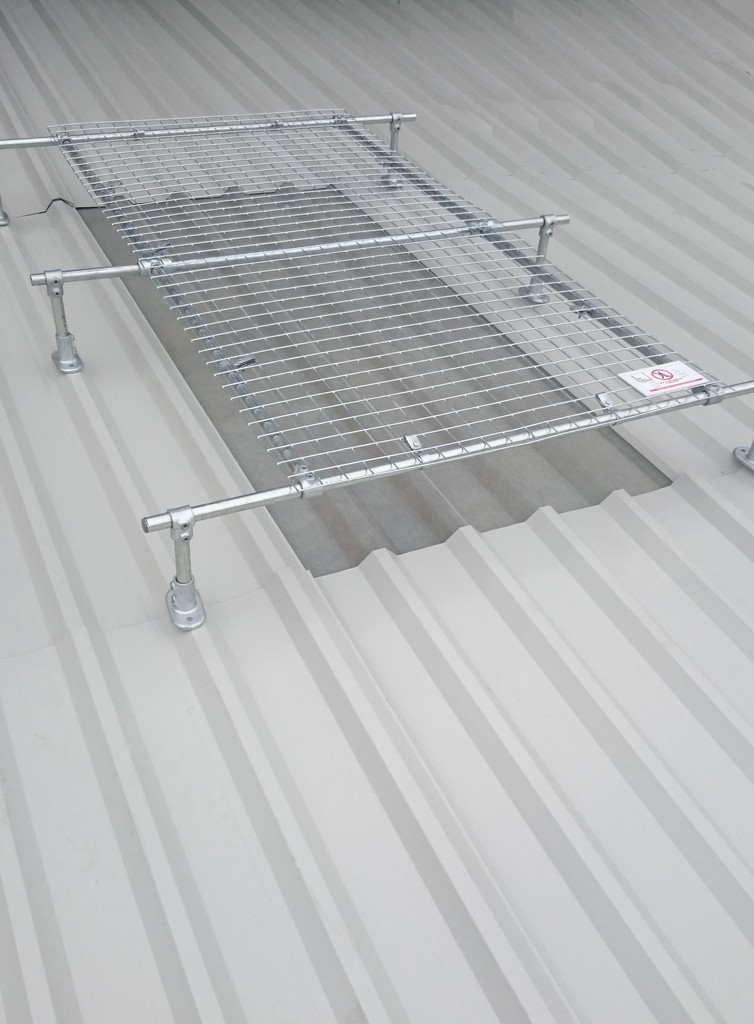 The Kee Cover protection system has been designed to protect roofers and maintenance teams from falling through roof skylights without blocking out the light they are supposed to let into a building.
A modular system, it incorporates the strength and reliability of Kee Klamp fittings and tubes and a mesh panel. The system can be constructed while on the roof so is delivered in component form, thus making it easy to transport up to the roof. Installation is quick and easy, keeping costs down. All components and mesh panels are hot dip galvanised for enhanced durability. The tube can also be colour coated if greater visibility is required.
The Kee Cover range features two models, both of which are compatible with trapezoidal and standing seam roofs. The Standard Model fixes virtually flat to the roof surface. It has been designed to be permanently secured directly over the roof light. The Raised Model is mounted above the skylight to give a greater distance between the mesh panel and the roof light so that in the event of a fall the Raised Model will support the weight without damaging the skylight.
OTHER ARTICLES IN THIS SECTION