Roof top solution
07 July 2014
In collaboration with its fall protection partner in Ireland, Skyway Safe Access Equipment, Kee Safety has provided a roof top safety solution for a manufacturing plant in Dublin to deliver a major improvement in rooftop safety.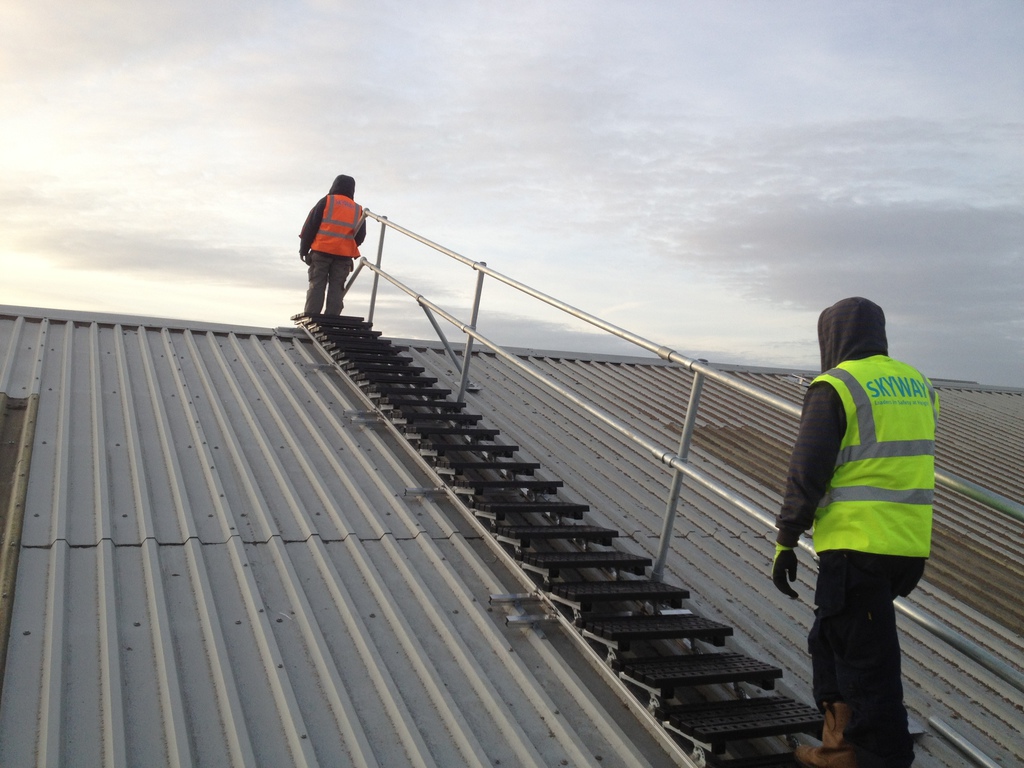 The roof of the facility was in a poor state of repair, demanding regular maintenance visits. Bearing in mind the fragile, glass roof lights on the roof and with only an existing fabricated walkway in place which was non-compliant with current health and safety regulations, the risks of slipping, tripping and falling for employees and contractors accessing the area were significant.
Skyway Safe Access Equipment recommended Kee Safety's Kee Walk. The modular, aluminium walkway system can be quickly installed on any roof type up to a 45 degree pitch, making it perfect for this project where the roof pitch was 12 degrees. The modular chassis allows for complete adjustment on site, eliminating the need for on-site fabrication and hot works permits. The company fitted 50 linear metres of the Kee Walk system, replacing the existing fabricated structure and ensuring a long-term, safe roof access solution.
OTHER ARTICLES IN THIS SECTION