Pallet gates reach new heights
02 November 2016
Transporting pallets around factories and warehouses can present a number of safety issues. This is particularly apparent when the worker has to load and unload pallets on mezzanine floors, as this could result in a fall from height.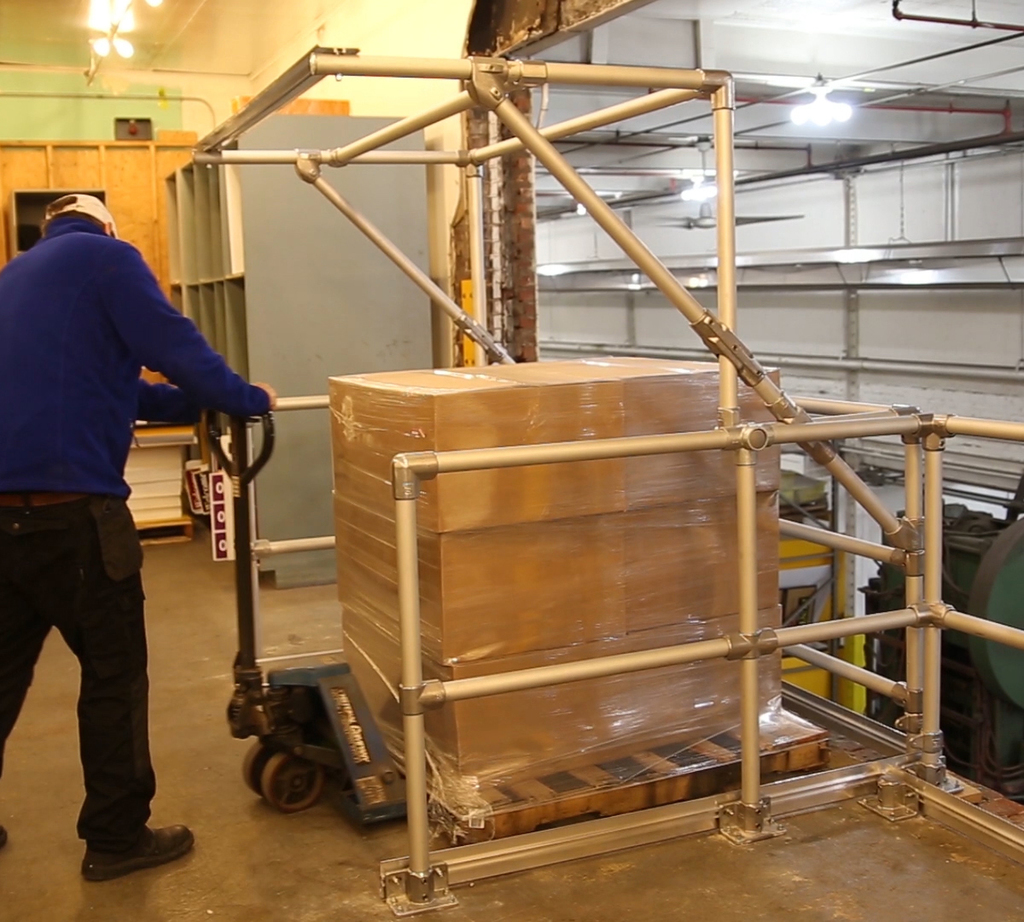 The Kee Safety range of pallet gates eliminates this safety issue, as it provides a simple solution that results in employees always being separated from the hazard.
The Pallet Gates range features four different configurations to suit the type of operation required. Gates are available in a range of sizes, from 1.4m to 1.9m pallet width and from 1.6m to 2.2m pallet height.
Kee Safety Pallet Gates are constructed using Kee Klamp galvanised or Kee Lite aluminium fittings and tubes, and can be linked to new and existing railing systems. Due to the nature of the system, in the event of the pallet gate being damaged from a forklift or general use, the individual fittings can be easily replaced.
OTHER ARTICLES IN THIS SECTION