ARTICLE
16 hints on how to easily create compliant, safe & efficient workplaces
13 November 2017
Make your workplace compliant, safer and more efficient with durable pipe markers, safety signs, CLP-labels and area marking from Brady. Discover practical examples in our 16 visuals guide.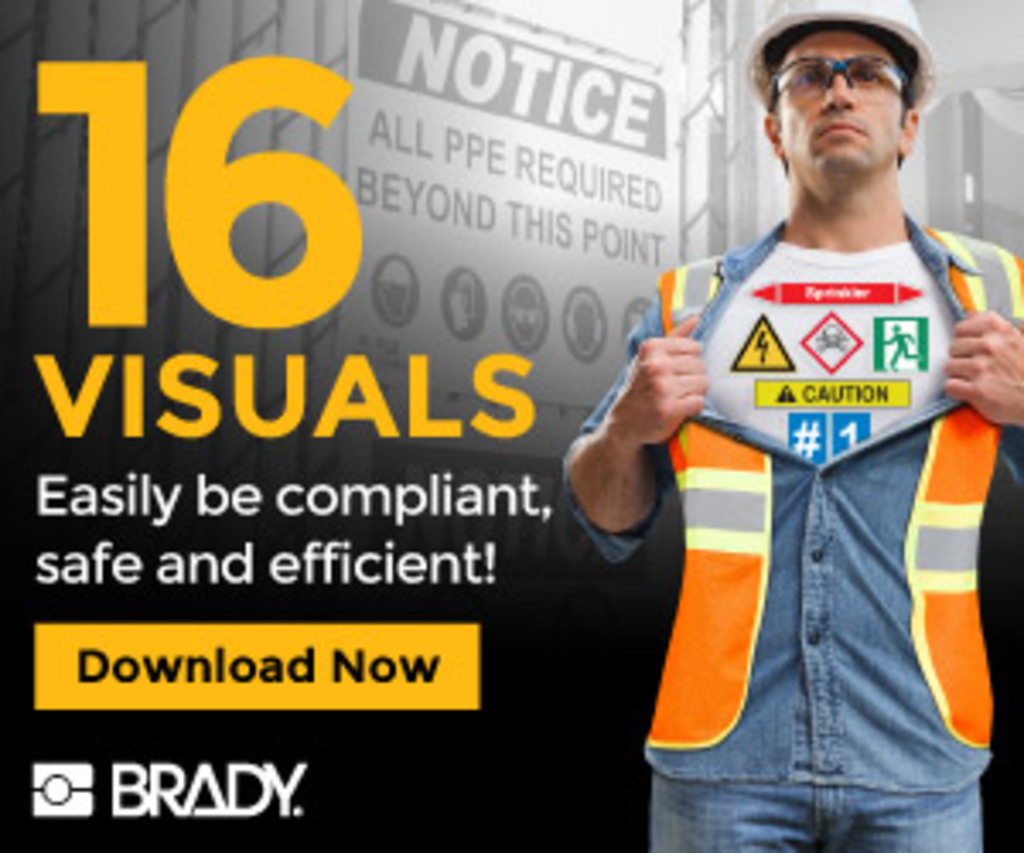 Create a safer and an efficient workplace
Safety signs, pipe markers, CLP-labels and area marking can instruct or warn co-workers about potential danger when and where they need such information the most. And they can also be used to increase workplace efficiency in line with 5S and lean manufacturing models:
Safety signs: communicate important information quickly and on the spot by using internationally recognised pictograms to prohibit, warn, caution, share mandatory requirements, evacuate or locate fire-fighting equipment.
Pipe markers: clearly communicate the content of pipes so co-workers immediately know which handles they can safely operate, and first responders know what to look out for.
CLP-labels: Easily identify the dangers associated with chemicals stored on the workfloor.
Area marking: identify safe walking areas to avoid accidents between pedestrians, forklifts and other vehicles.
If you want full control over your workplace identification, you can print your own pipe markers, safety signs, CLP-labels and area marking.
OTHER ARTICLES IN THIS SECTION