ARTICLE
New range of construction signs
10 February 2015
Construction is a high risk industry with 31% of all UK workplace fatalities occurring in construction. Employers are legally obliged to eliminate and reduce risks to physical health by displaying signage, and Seton has launched a range of construction safety signs in a bid to assist with this.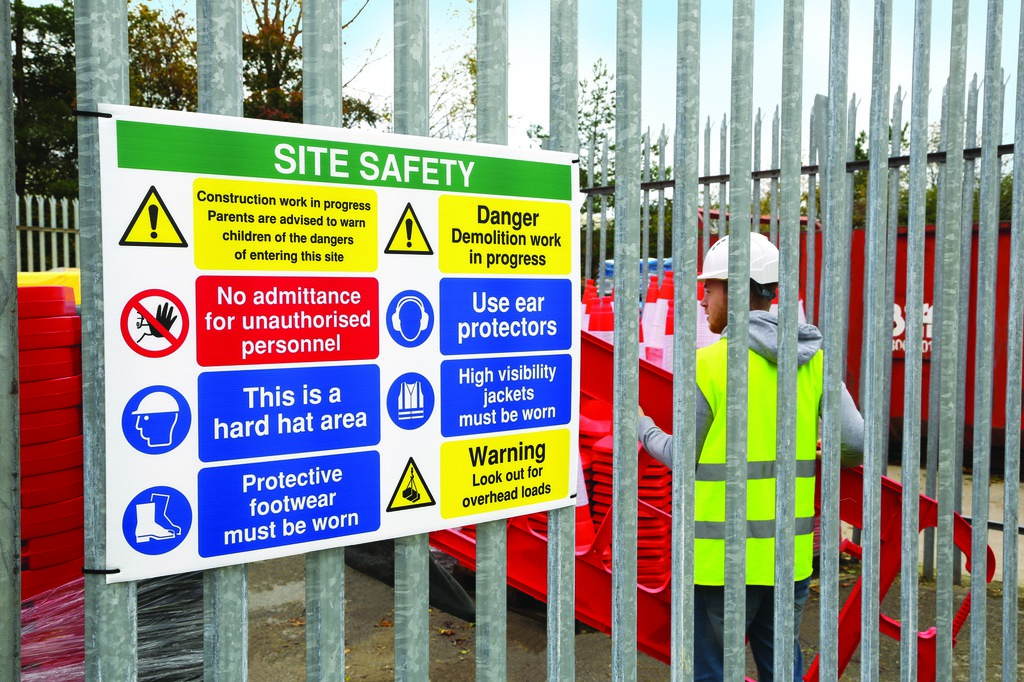 With the Construction (Design and Management) Regulations 2015 coming into force in April this year, employers are reminded of the importance of complying with legal requirements to ensure site safety. Construction signs provide clear visual warnings reducing potential dangers for employees, sub-contractors, and visitors.
The Health and Safety Executive has revealed that each year around 10 people die in the construction industry due to being hit by a vehicle on site. The law states that a construction site must be organised so that vehicles and pedestrians using site routes can move around safely. Lack of knowledge or misunderstanding of site rules, together with a lack of enforcement of these rules, can lead to accidents involving vehicles.
Construction safety signs are one of the key measures necessary to reduce the risk of fatalities and other injuries. The Health and Safety (Safety Signs and Signals) Regulations 1996 highlight the importance of employers ensuring all drivers and pedestrians fully understand the meaning of signage depicting the routes and traffic rules on site by providing induction training to all drivers, workers and visitors. The regulations also stress that all safety signs need to be properly maintained through routine cleaning of signboards and regular checks of signals to keep them performing their intended function. The consequences of not adhering to these requirements can be extremely costly for premises managers.
In January 2015, Seton launched a new range of construction safety signs, including construction traffic signs, to help employers comply with the latest health and safety regulations. To find out more about protecting your workforce with customisable construction safety signs, visit www.seton.co.uk
OTHER ARTICLES IN THIS SECTION