Home
>
Consistent and compliant
Consistent and compliant
14 May 2014
With LINK360, Brady's new safety software, the process of managing, creating, reviewing, scaling and visualising safety procedures becomes a matter of clicks.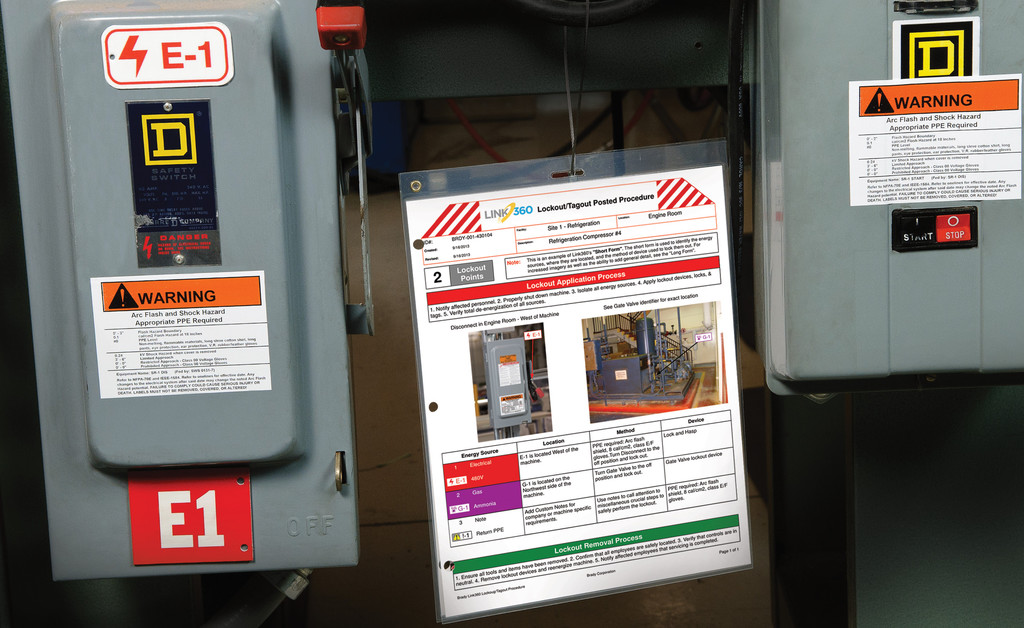 The cloud-based platform enables swift roll out of new or updated safety procedures and helps manage safety information to maximise procedure consistency and accuracy in multiple sites and countries. Brady's Field Engineers are on stand-by to help you create visually instructive steps for maximum adherence and ease of use in all company sites.
LINK360 offers three modules to help manage and scale your safety information:
A dedicated Lockout/Tagout module assists in the creation and evaluation of Lockout/Tagout procedures, tags and energy source labels. The Lockout/Tagout module will also print your procedures, including pictures and visual aids.
A Confined Space Permits module will assist you in classifying facility space as "permit required" confined spaces and will log the permit history for auditing and reporting.
The Equipment Reliability module streamlines regular equipment check processes and can create or modify visually instructive maintenance procedures.
RELATED ARTICLES
No related articles listed
OTHER ARTICLES IN THIS SECTION