ARTICLE
Correct gritting techniques
06 January 2016
Seton is urging businesses to ensure they are using correct gritting techniques when de-icing car parks, pedestrian paths and roads this winter.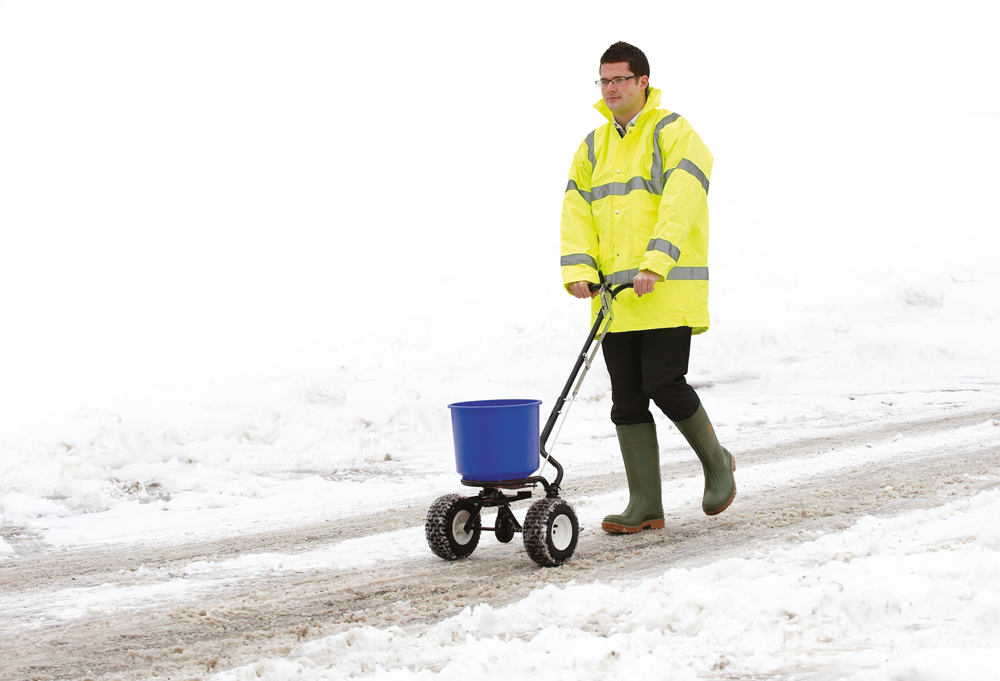 Figures from the Hospital Episode Statistics for England show that there were 7031 admissions to hospital in 2012/13 as a result of people falling over on snow or ice. This figure does not take into account the slips and falls that did not result in a hospital admission.
Gritting is the most common method of de-icing due to the fact that it is cost-effective and easy to apply, with rock salt being the most commonly used 'grit'. Worryingly, many businesses are not aware that gritting needs to be carried out before frost, ice and snow settles and when the temperature drops, or is expected to drop, below freezing point.
De-icing salt requires sufficient time to dissolve and organisations should be aware that salt does not work instantly and therefore will not immediately reduce the risk of slips when it is applied. Effective gritting is best done early in the evening before frost settles and/or early in the morning before employees arrive. Compacted snow often turns to ice which is difficult to treat and will likely require more than one treatment.
Salt is easy to store and will not deteriorate if it is protected from the elements in a suitable grit bin or storage container. Salt that has been exposed to moisture or rain will be notably less effective at melting snow and ice than salt that has been kept dry.
Organisations are advised to pre-empt bad weather and ensure sufficient stock of de-icing salt is available to ensure workplaces are fully prepared for winter months. This is not only important to prevent slips and falls, but so that organisations are able to defend any claims that may arise from them.
Seton provides a large range of safety products that can be used and installed around the workplace. Grit and grit spreaders reduce the risk of slipping outside, while safety signs alert individuals to the high hazard areas that may be particularly prone to becoming slippery.
For more information on our comprehensive range of winter aids, visit www.seton.co.uk
OTHER ARTICLES IN THIS SECTION