Even you can have signage within arm's reach!
05 December 2014
Check how & get 50 free tips on LEAN. Safety signs, pipe marking, accurate chemicals labelling, LEAN and 5s initiatives all contribute to a safer working environment. Imagine being able to implement, revise or refresh these powerful tools on-site and on demand! With a specialised Brady safety printer you can print all your safety signage when and where you need it.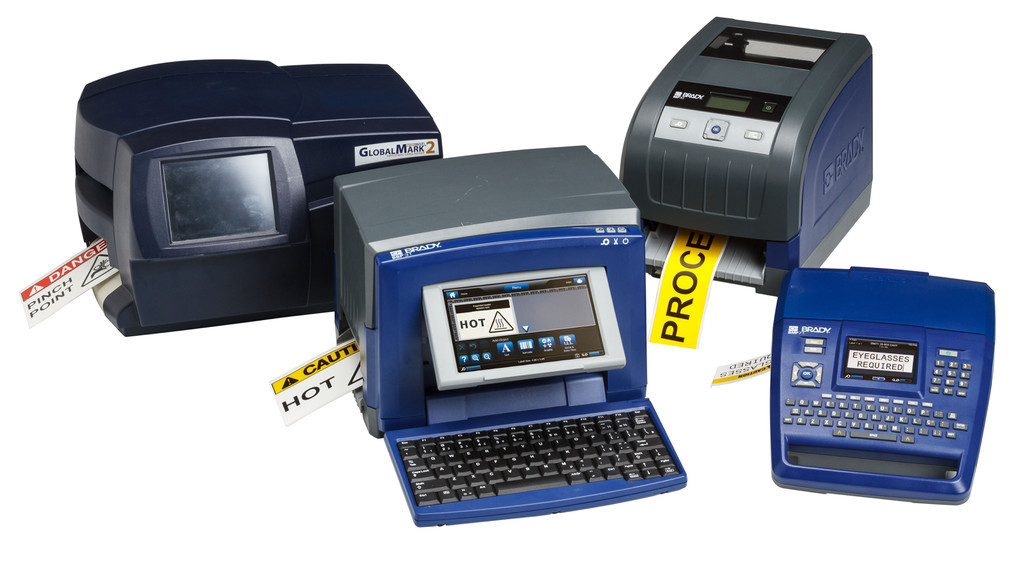 Brady safety printers can create ISO 7010 safety signs on durable materials well adapted to their environment. Brady experts can help you choose the best materials for your specific context, guaranteeing a long lifespan for each of your signs. Your safety signs could resist prolonged UV-exposure, extreme temperatures, moisture, chemicals and solvents or oil and grease. You can even print reflective or photo luminescent signs to create your own safety way guidance system for safe evacuations in the dark.
If you need your own wording on a safety sign, ordering it piece by piece can prove costly and will delay delivery time. With an in-house safety printer, customising safety signs can be done in just a few clicks. You can add warning messages, a condition or even your company logo. With a safety printer at every site, you could easily consolidate your safety signage using a centralised template.
Brady's safety printers meet various customer requirements. All printers can be used with existing computer setups, and Brady offers specialised label creation software to further maximise their potential.
OTHER ARTICLES IN THIS SECTION