Go for Zero: The Guidebook for managing safety risks
23 October 2017
Every workplace accident generates cost, and potentially includes a severe human toll that impacts morale and productivity.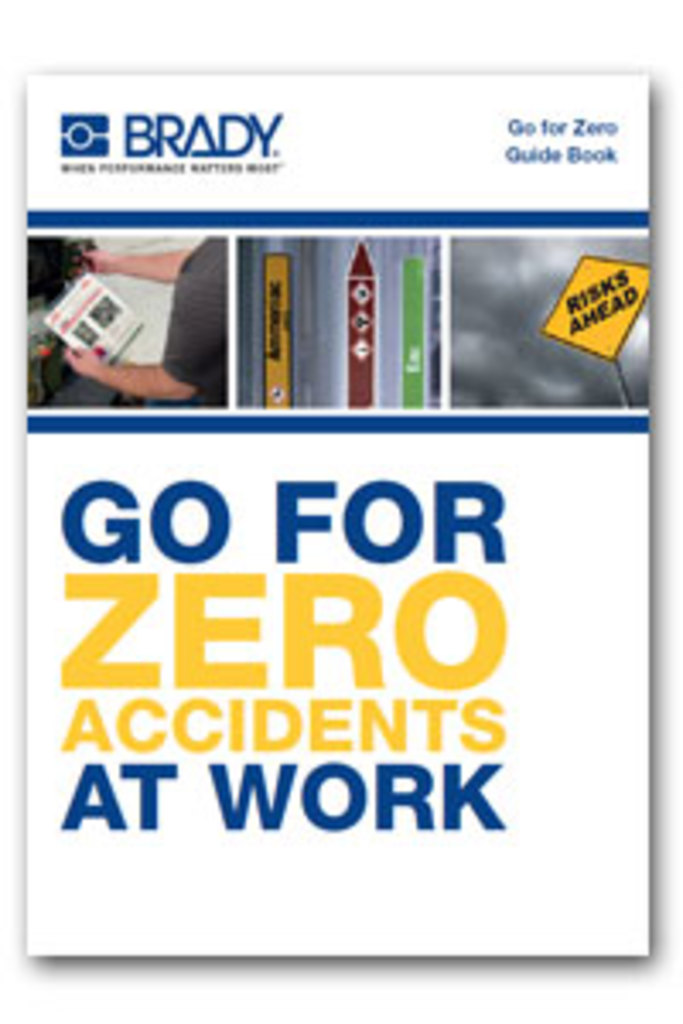 Managing safety risks to prevent workplace accidents from happening is both a humane and an economically sound strategy to protect or even improve company profitability.
Brady's guidebook provides an insight in the main safety risks in industrial sectors, includes components and tips to create a Go for Zero safety programme and presents tools to implement it on the workfloor.
Table of Contents:
The cost of workplace accidents
Main industrial safety risks
A safety policy
Management commitment
Safety communications
Hazard assessment & control
Safety & Health training
Safety planning, rules & work procedures
Accident investigation
Safety management system
Evaluation of risk assessment
Deming cycle
A practical example
Go for Zero tools
Lockout/Tagout, Safety signs, Area marking, Pipe marking, Visual Tagging, Spill control
Safety identification printers and Safety software
Go for Zero
By creating a safety policy, implementing a continuous improvement safety management system and providing safety tools on the workfloor, the basic conditions are set for your Go for Zero safety programme.
'Go for Zero', 'Goal Zero', 'Zero accidents'or 'Zero unsafe behaviour' are bold statements that are used to decidedly illustrate a workplace safety ambition. While we encourage 'Go for zero' as an ambition, strategy or mindset, we do not advise it as a target because it is the journey that matters, not the destination.
OTHER ARTICLES IN THIS SECTION