Bespoke solution for waste specialist
06 May 2016
Forklift attachment company Contact Attachments has been called upon by a steel waste container manufacturer to aid the firm's transportation of waste products around its Lincolnshire site.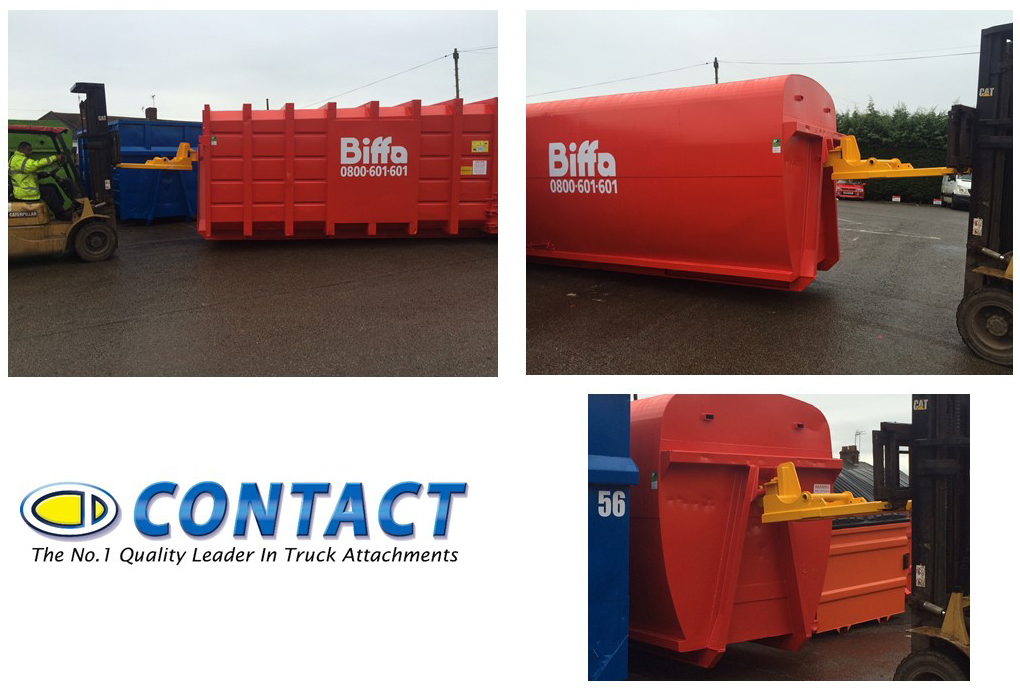 Contact Attachments supplied a bespoke attachment to MJL Skipmaster to help its team move large skips around its site and around awkward corners with greater ease – a task which will enable the container specialist to start offering its customers roll-on roll-off (RoRo) refurbishment services.
Steve Hoppe, MD at MJL Skipmaster, said: "We have a lot of experience of working with Contact Attachments since my days at Caterpillar and approached them again to explain our plans for offering specialist RoRo services, and our need for a product which would help move the units around the yard – which is often the most difficult part.
"We knew that they were the people to design and fabricate a product for us and we supplied them with a brief that the new attachment would need to be fully certified, tested and functional. Within a few days, the team had drawn up an initial concept for us and it was being fully utilised in our yard just three weeks later."
MJL Skipmaster's cutting shop supervisor, Ray Ginders, has been using the new attachment since it arrived on site with his feedback to the wider team being that they should have had it years ago.
Nikki King, technical sales at Contact Attachments, added: "As an organisation, we're eager to not only provide a high quality service to clients but to work with their teams to understand precisely what they are hoping to achieve with their attachments, as it is often the case that there could be something even more suitable – and cost-effective. Like all of our products, including those made bespokely, they come with a Certificate of Conformity to meet the latest health and safety regulations."
MJL Skipmaster has been experiencing positive business growth and following the delivery of the attachment, it has purchased further products from Contact Attachments including the Fork Mounted Jib and a Fixed Jib.
OTHER ARTICLES IN THIS SECTION