Hydraulic drum grab
21 August 2017
A new Hydraulic Drum Grab from Contact Attachments provides end users with a more versatile and heavy-duty solution for handling drums.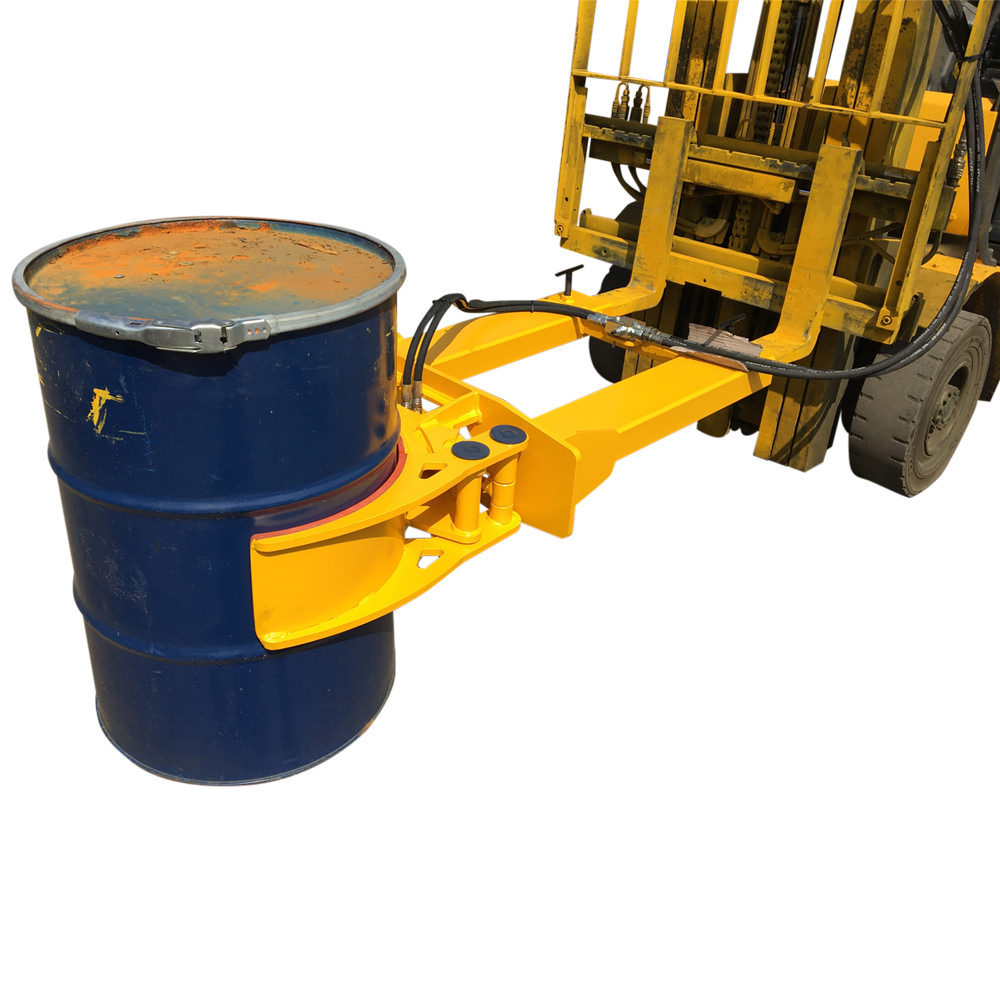 The new product has joined its existing range of dedicated forklift Drum Grabs and has been designed and manufactured by its expert in-house team to offer end users a solution for handling both steel and plastic drums.
The core features of the Hydraulic Drum Grab include the addition of strong grips, and 'non-marking' properties which provide better protection to the external surface of the drums.
Dave Manual, technical sales director at Contact Attachments, said: "Our newest Drum Grab is perfectly placed to handle mixed type drums and have been designed with a hydraulic clamping function as well as a pressure relief valve which controls the adjustment of the drum grab's handling power, essentially minimising any damage to the drums.
"It has also been designed with a double-acting cylinder which makes sure that the jaw arms open evenly on each side. They are suitable for 210 litre drums and the jaws are coated with shore 60A polyurethane and come fully CE marked, withstanding the pressures of high volume drum handling and challenging environments."
The Hydraulic Drum Grab can be fitted to all types of forklift and come with simple quick release hydraulic connections.
OTHER ARTICLES IN THIS SECTION