ARTICLE
Custom design rustled up for snack supplier
14 September 2016
Contact Attachments has been called upon by a leading snack supplier to provide a tailor-made solution for its forklift truck.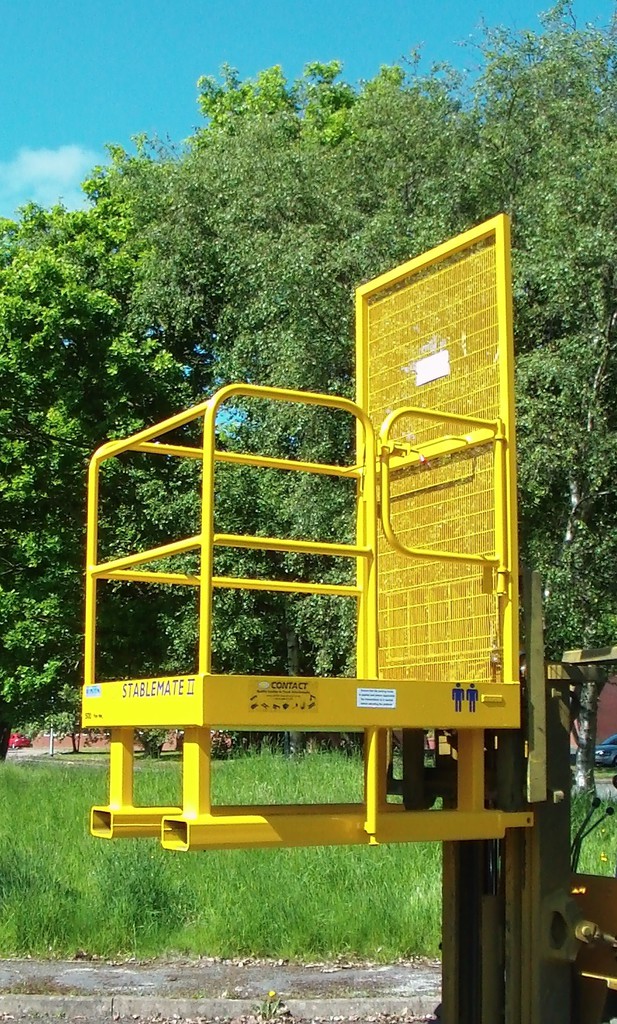 Charlton-based Tavern Snacks asked Contact Attachments to provide it with a specialist Forklift Safety Cage to enable the firm to work safely at height and use should any damage to racking at its warehouse require maintenance and repair.
Dave Manuel, tech sales direction at Contact Attachments, said: "Many of our clients use BT Reach Trucks, but the one Tavern Snacks currently uses has 'straddle legs', which essentially are in the way of the forklift forks our standard Forklift Safety Cages would attach to. In order for it to work properly, we needed to custom-design it to raise the platform off the ground and install platform pockets so that the BT Reach Truck could be driven into it and lifted up."
Contact Attachments worked closely with the client to obtain the specification of its existing BT Reach Truck, including the height of its 'straddle legs', and came up with a custom-design which allowed the company to use the forklift attachment safely and with ease.
Warren Irons, transport coordinator at Tavern Snacks, said: "We asked Contact Attachments to provide us with a platform which we could use for any un-planned warehouse work and for use as an emergency maintenance platform should we need to work at height. They were very helpful and they advised us of the need to have a custom-designed product made to suit our forklift truck. It arrived in good time and was a perfect fit."
OTHER ARTICLES IN THIS SECTION