ARTICLE
ATEX rating for skips and attachments
15 March 2019
Contact Attachments manufactures skips and other attachments from high quality stainless steel to ensure an ATEX rating, providing spark resistance, and affording peace of mind for staff, should products need to be used in potentially hazardous or explosive environments.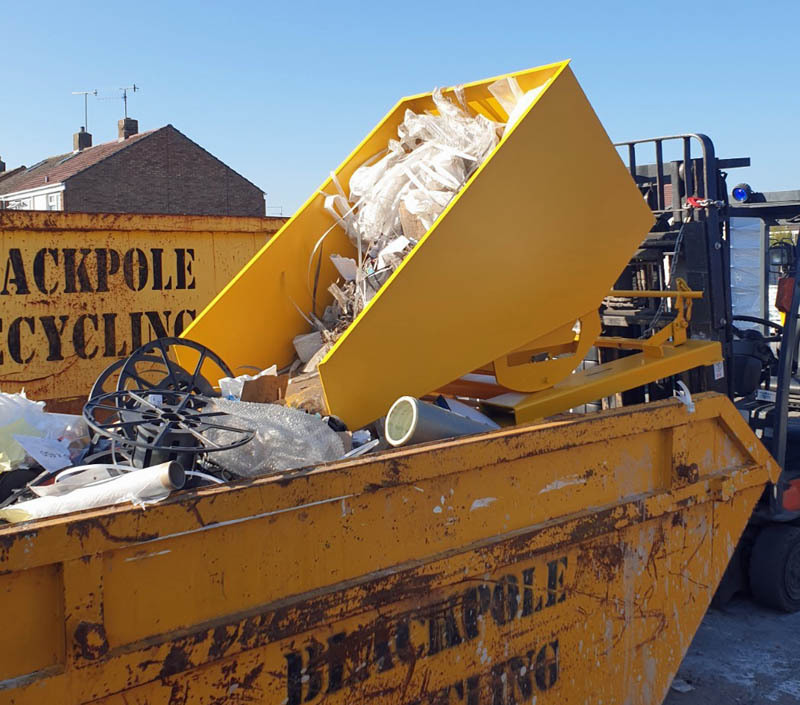 The company has developed a range of forklift and telehandler tipping bins which are said to be both easy-to-use and extremely safe.
The products have a regular duty 3mm thick steel body and heavy duty under-frame which makes them suitable for the collection and disposal of general factory rubbish, and means they are strong, durable and have a long service life.
A simple-to-operate release mechanism allows the tip skip to roll forward, meaning emptying the contents is convenient and easy. The release handles are full width, so the operator does not have to lean between the skip and truck mast for tipping.
The skips can be used for tipping at height if needed; twin locking mechanisms ensure safe locking if the skips are loaded unevenly.
The skips come in a variety of colours which helps with waste segregation, and they are fully tested and certified for compliance with the latest health and safety regulations.
Retrofitment , if required, is easy, due to the pre-drilled castor plates and pull cord fixing points. A bolted tipping handle assembly allows easy replacement with no welding.
OTHER ARTICLES IN THIS SECTION