ARTICLE
Safety platform
08 July 2014
A Mid Wales-based forklift truck attachment specialist has demonstrated its ongoing commitment to client safety by supplying a local logistics firm with its innovative safety platforms.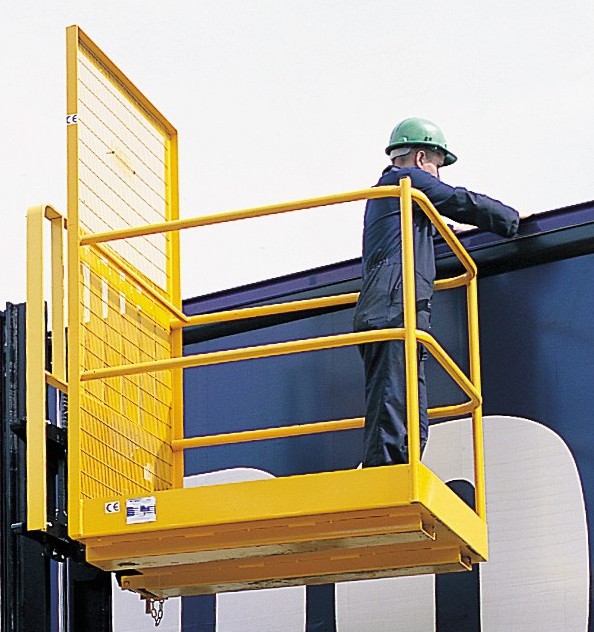 Contact Attachments partnered with Maiden's of Telford to provide the team with a safer way of scanning and checking pallets through the use of the forklift firm's Work Platforms.
The safety platforms are available to accommodate one to two people, have entry methods including gate and bar, come fully-certified, and comply with the latest PM28 Health and Safety regulations. They are designed with perforated mesh to ensure the barrier between the platform user and potential hazardous areas of the forklift truck are protected, as well as anti-slip floor treads with drain holes to avoid accumulation of water or risk of slipping.
Hefin Rees, commercial manager at Maiden's of Telford, explained: "We approached Contact Attachments for their Work Platforms so that we could give our employees an easier and much safer way of scanning and checking pallets on our double-deck trailers. We've also found them useful for conducting some maintenance jobs on the trailer fleet, and for carrying out physical warehouse duties and checks.
OTHER ARTICLES IN THIS SECTION