Tipping skips are top choice
26 February 2016
Contact Attachments has shown how its products can cater for a diverse range of industries, after supplying one of its most popular skips to a specialist building and civil engineering firm in Cheshire.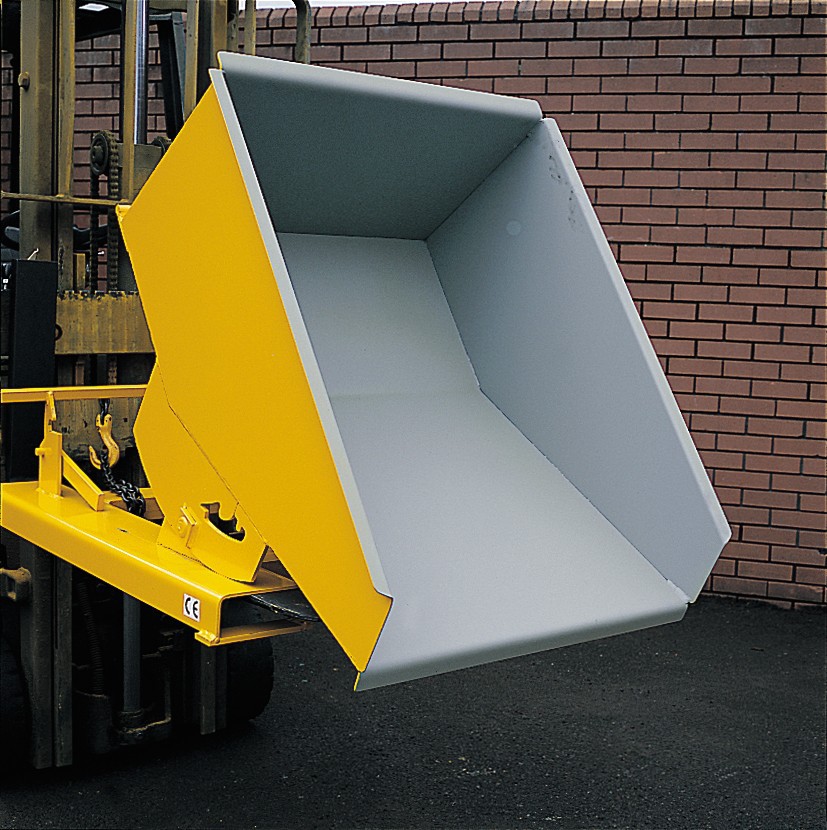 The manufacturer of forklift attachments supplied its Tipping Skip to Warrington and Yorkshire-based Harry Fairclough Construction, for onward shipping to a client in the commercial industry.
Steve Atkinson, senior quantity surveyor at Harry Fairclough Construction, said: "This is the first time we've called upon products from Contact Attachments, and we're pleased with the quality of skip we received. From the outset, the team was really helpful in providing us with advice and guidance about the type of skip our client would need, as well as its specifications and features."
The 1.2m3 capacity model is Contact Attachments' most popular Tipping Skip, with larger and smaller models available depending on usage requirements and customer demand. Width release handles fitted as standard eliminate the need for users to lean in between the skip and the forklift truck, and twin locking mechanisms ensure safe locking when loaded evenly.
Dave Manuel, sales and technical director at Contact Attachments, said: "Our forklift tipping skips and bins are the perfect choice for any business which needs to load materials or waste, and store them safely until they are removed from the site. They come with a Certificate of Conformity to meet the latest health and safety regulations, and have various features to ensure optimum user safety, including chains which fasten the attachment to the forklift for added security."
Pre-drilled plates also allow users to fit castors easily as they need, without the inconvenience of onsite welding and downtime. The Tipping Skips have the durability to handle varying types of loads, with the steel frames manufactured at Contact Attachments' site with the highest quality steel.
OTHER ARTICLES IN THIS SECTION