Forklift tipping skips
30 March 2016
Contact Attachments, designer and supplier of forklift attachments, has provided a storage solution for a leading decorative laminates and wood, plastics and solid panel specialist.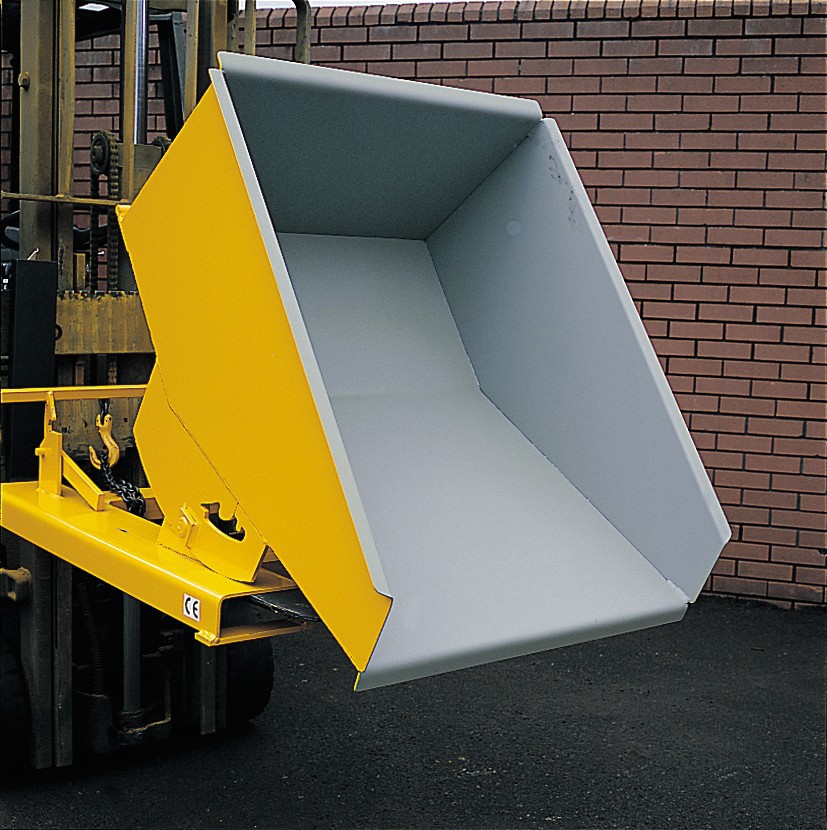 Four standard 1.6m3 capacity forklift tipping skips were supplied to Starbank Panel Products, which works across a number of sectors within the construction and interior fit out markets. The new attachments help its production team safely store off-cuts before they are tipped into a large shredder and Biomass system, which reduces their carbon footprint and heats the manufacturing plant.
Phillip Darbyshire, MD of Starbank Panel Products, said: "We initially thought that we needed four of the heavy duty tipping skips, but on discussion with the Contact Attachments team, who asked why we needed them and what they were to be used for, it became clear that we'd only need the regular 1.6m3 capacity. They not only provided us with great customer service and identified the best model for our needs, but also saved us money!"
The Forklift Tipping Skips are suitable for placing in fast-moving environments such as storage or production areas, and help to keep areas clear from waste materials and debris, which could pose a health and safety risk to employees.
OTHER ARTICLES IN THIS SECTION