Contact Attachments prepares for wintry conditions
04 January 2017
A leading UK forklift attachment company is preparing for another busy winter season by helping its clients tackle hazardous icy conditions.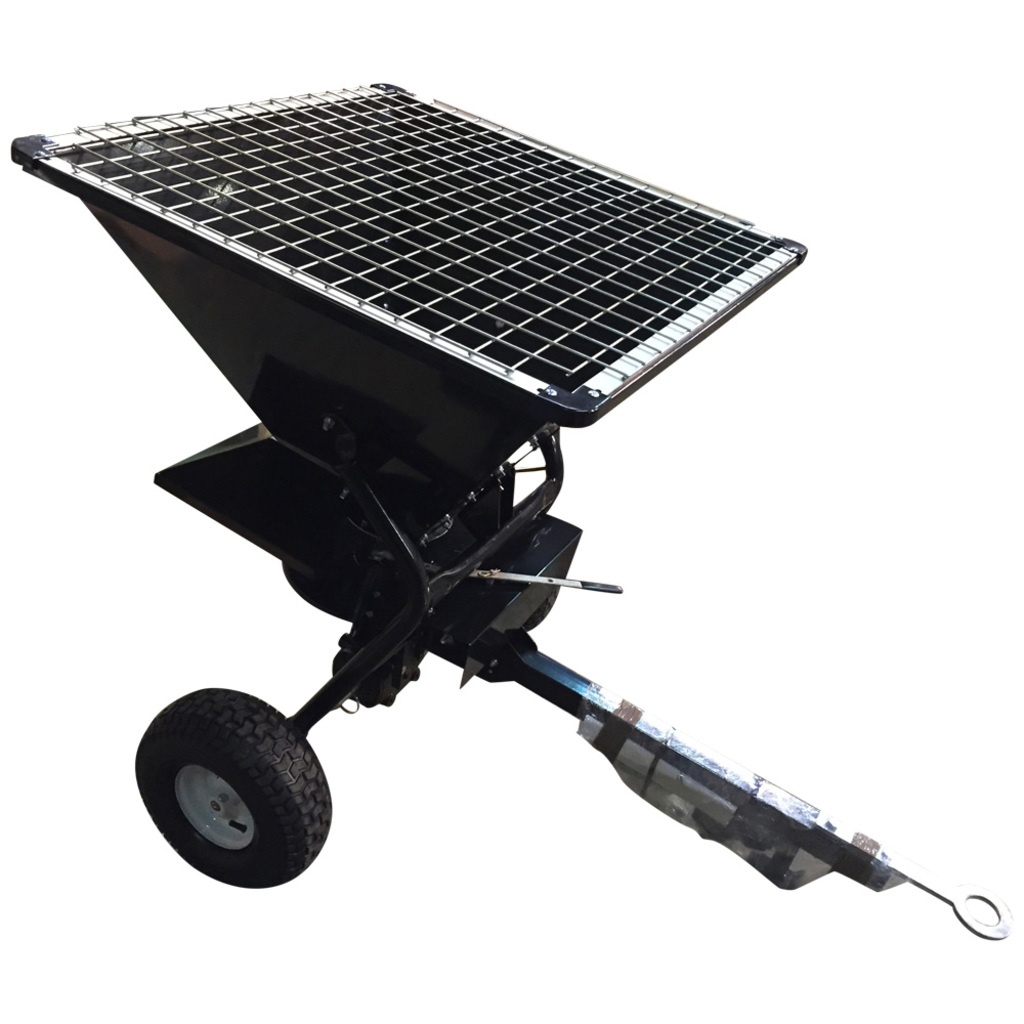 Mid Wales-based Contact Attachments has been designing, manufacturing, and supplying its range of Salt Spreaders to clients for over four decades, helping them to prepare and remain operational during the freezing conditions.
Its towable Salt Spreader offers 190litre capacity and is fully equipped with a tow ball hitch and dounut towing eye, and is ideal for a diverse range of applications, from spreading salt during winter, to spreading seeds, fertilizer and weed killer all-year round. The towable Salt Spreader is also compatible with a variety of vehicles including forklifts, ATVs and 4x4s. And with a galvanized actuator offering the ultimate protection against corrosion and rust, in addition to preventing the salt from clogging, the towable spreader is also fitted with a flow regulator level to control the amount of spread, as well as large pneumatic tyres for easy towing.
Contact Attachments also supply the Walk Behind Spreader, which is perfect for anyone responsible for health and safety in the workplace. In addition to being a low-cost and extremely popular piece of equipment, the compact size of the Walk Behind Spreader enables any capable person to operate it, with durable pneumatic tyres, rain cover, and adjustable feed system all fitted as standard.
Dave Manuel, Technical Sales Director at Contact Attachments, explained: "Our range of towable and pedestrian-operated Salt Spreaders are easy to use and are a cost-effective way of ensuring pathways, walkways and access routes are free from ice and safe for use. They can both be used all-year round too, making them a product which offers great value for money.
"I'd encourage anyone who is dependent on maintaining an operational site during the winter months to consider putting management plans in place and prevent the weather disrupting daily routines. For more information, please get in touch on 01686 238019 or email sales@forklift-attachments.co.uk," Dave concluded.
Contact Attachments has been designing and manufacturing forklift truck attachments from its base in Newtown, Mid Wales, for over 40 years and is recognised as the quality leader of truck attachments in the UK. For further information on the range and service available, contact the sales team on 01686 238019, email sales@forklift-attachments.co.uk or visit www.forklift-attachments.co.uk
OTHER ARTICLES IN THIS SECTION