ARTICLE
Drumming out risk
17 July 2013
After three decades, Contact Attachments continues to provide UK businesses with drum rotators – a safer and more efficient alternative to manual labour when emptying out drums.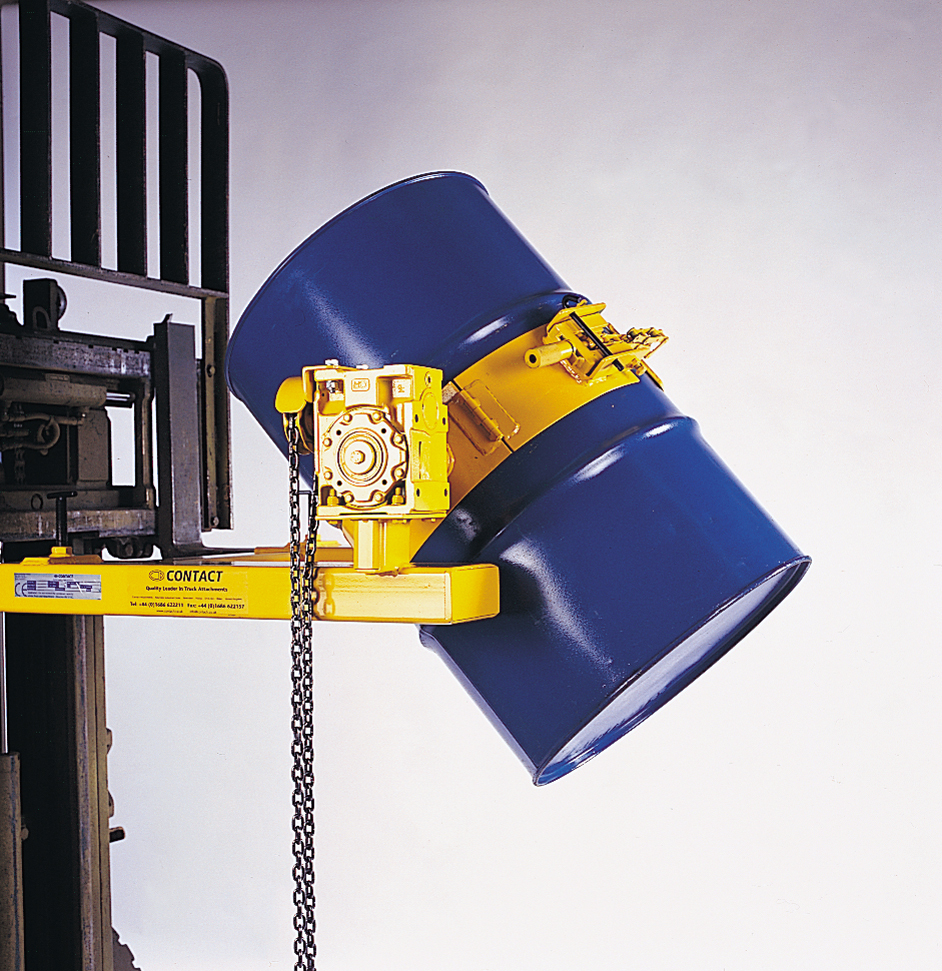 Common challenges facing firms when handling drums include the issue of lifting and moving heavy drums, loading and unloading, controlled pouring, and manipulating drums onto shelves and racking.
The company's Jason Cadman says that the drum rotators "have been designed to enable users to operate at both head heights and above head heights, via a crank handle and a loop chain which are both connected to a high quality gearbox so that they eliminate over-pouring or spillages, ultimately reducing the risk of costly damages and injury to workers."
OTHER ARTICLES IN THIS SECTION