ARTICLE
Forklift firm launches telehandler attachments
19 May 2016
UK forklift attachment firm Contact Attachments is celebrating ongoing business growth which has enabled it to launch a new set of Telehandler products aimed at the construction, agriculture and plant hire sectors.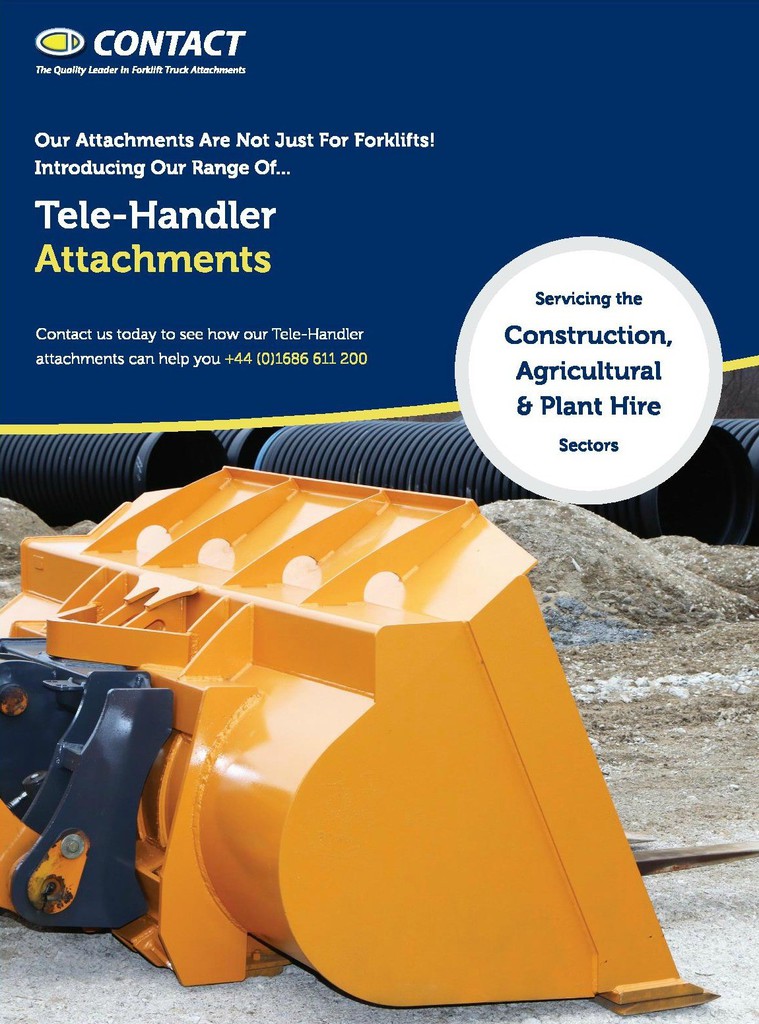 The range of dedicated Telehandler attachments includes Safety Cages, Lifting Hooks, Bag Handlers, Sweepers and Buckets, and for specialist agriculture use – Bale Spikes, Grain Pushers and Manure Forks.
Jason Cadman, sales and marketing at Contact Attachments, said: "Due to the positive business growth we've experienced within the business over the last year in particular, we're thrilled to be able to expand our current portfolio of products which will benefit those working within the construction, agriculture and plant hire industries.
"We've been working extremely hard over the last few months on the designs and testing of our new range, and we're so excited to now be launching the range to market," he added. "They can be used on a variety of branded machines including Matbro, Manitou, JCB and Merlos, and have been produced with the same ethos of quality, innovation and workmanship as our forklift attachments to meet the rigours of everyday use."
The launch comes hot on the heels of success for the company, which recently saw it develop new overseas markets in Norway, Saudi Arabia, Italy and Tanzania.
OTHER ARTICLES IN THIS SECTION