ARTICLE
Rim grip streamlines heavy handling
18 October 2017
Contact Attachments has unveiled an upgraded version of its Rim Grip Drum Handler, which has already proved to be a valuable piece of kit for a specialist weatherproofing company.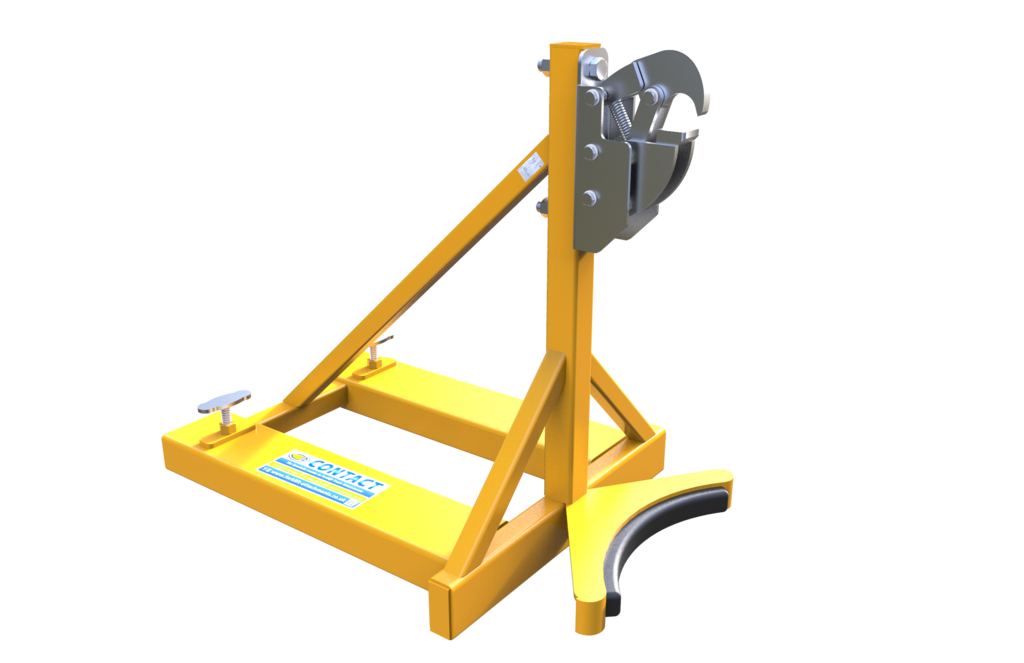 Nikwax, which manufactures cleaning and weatherproofing products designed to prolong the life of footwear, clothing and equipment, called upon the team at Contact Attachments to provide one of its new-design Rim Grip Drum Handlers as a solution to its manual handling requirements and to enhance its safety practices.
Contact's Rim Grip Drum Grab was an appealing solution due to its ability to handle drums from the lip compared to the waist, enabling four drums to be placed onto the company's pallets before being warmed as part of its production process.
Sean Carey, environmental & operational standards & facilities manager at Nikwax, said: "We called on the team at Contact Attachments as we required a drum handler which would allow us to place four drums on a pallet safely and quickly as part of our day-to-day operations.
"We struggled to do this previously, as our old forklift attachment only allowed us to grab the drums in the middle, which required more space for us to operate. We needed an attachment that was sturdy and reliable – and Contact's drum grab does the job perfectly. It's also helped us to enhance our health and safety practices and enable our team to undertake the work more safely and efficiently."
The drum handler has recently undergone a redesign with enhanced safety features which makes it even more compatible with the wide range of drums used across the UK. With a newly designed gripping head, a single top beak and a narrower bottom jaw providing added security, the incorporation of a new rubber lined crutch support also now makes sure that the drums are even more robust during handling and transportation.
Dave Manuel, technical sales director for Contact, said: "These attachments are invaluable for the industry, as the increased safety legislations and focus on productivity is becoming ever more important in the workplace. We manufacture and design from our site in Newtown, Wales, but can deliver anywhere in the UK with full conformity to the latest CE and health and safety standards."
OTHER ARTICLES IN THIS SECTION