Addressing loading issues
21 January 2015
Mid-Wales based Contact Attachments has supplied one of its Forklift Extensions to Telbrook, a manufacturer of bespoke clamping and fixture solutions.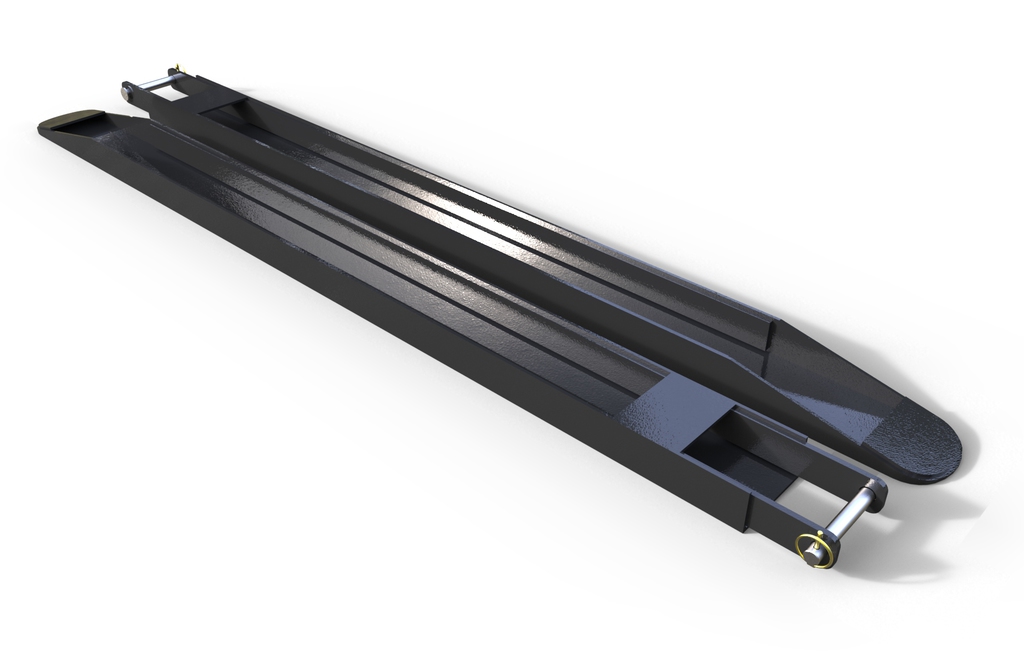 The manual handling solution was provided in a bid to enable Telbrook's employees to load, unload and transport products around its premises and reduce the risk of damage to its goods.

Jason Cadman, technical sales consultant at Contact Attachments, explained: "We're thrilled to have supported Telbrook with our Forklift Extension and are sure that it will allow the firm to streamline processes and make the whole process of loading, unloading and transporting their products much easier.

"The extensions are a perfect solution for items longer than standard forklift truck forks and are manufactured from high strength 8mm steel for maximum longevity, with additional 5mm thick internal strengthening plates for extra durability. Not only can they significantly reduce and remove damage to crates and pallets, but they can also make the job easier and speed up the whole process as a result," Jason added.

The perfect solution for handling loads which are longer than forklift forks, the extension offers occasional long reach and stabilising capabilities, and enables the operator to continue to manoeuvre the forklift with ease.

Stuart Beal, Project Manager at Telbrook, commented: "We have recently manufactured a number of fixtures for Rolls Royce weighing over 2,300kg, which we then had to have packed into 2.4m2 crates. Before using the forklift extensions, the weight of our crates were spread unevenly and we were often left with cracked or split wooden runs, and installing the extensions unquestionably saved the fixture from being damaged, as well as allows us to move the products with great ease.

"The Contact Attachments team were a pleasure to deal with and they quickly established the most suitable product for our business's needs, and delivered it well within our requested timescale. We wouldn't hesitate to purchase their products again in the future."

Contact Attachments has been designing and manufacturing forklift truck attachments from its base in Newtown, Mid Wales, for over 40 years and is recognised as the quality leader of truck attachments in the UK.

OTHER ARTICLES IN THIS SECTION