Prepare to plough through winter
06 December 2018
Contact Attachments provides specialist winter products, including snow plough and telehandler attachments, to help its customers remain operational throughout the winter.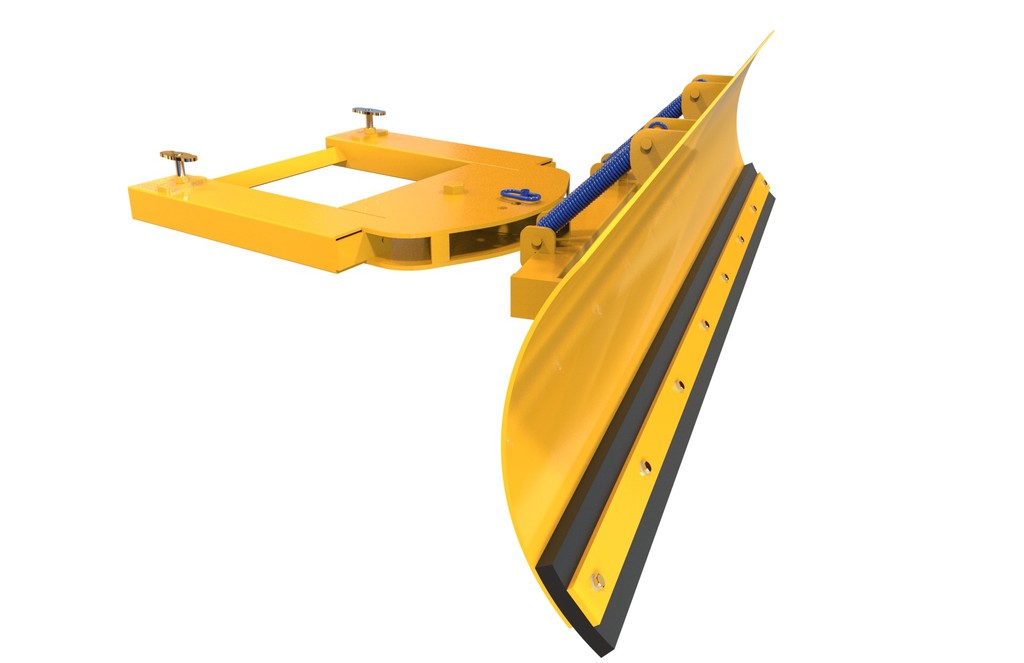 The company provides a variety of snow plough attachments to suit a wide range of applications, with a fixed blade permanently angled to move snow to one side, and an adjustable blade allowing users to adapt their direction of sweeping. In addition, the company offers a sprung loaded blade which absorbs shock and minimises the risk of damage to the plough by considering hidden objects such as raised manhole covers.
Contact Attachments also provides a V-shaped pedestrian plough for smaller-scale applications, as well as telehandler snow ploughs, suitable for large and heavy-duty environments such as warehouse yards, car parks and roads.
Dave Manuel, technical sales director at Contact Attachments, says: "Winter is fast approaching, and with parts of the country having seen snow already this year, it's vital that companies consider their snow management plans.
"With many people ill-prepared, it's sadly all too common for businesses to come to a complete halt. Having a snow plough attachment at the ready to remove risk factors that the colder conditions bring means companies can eliminate the worry and financial pressures of not being able to function properly throughout the winter."
All of Contact's snow ploughs are quick and easy to fit both on and off forklifts via zinc-plated safety screw clamps, and as they have no moving parts, benefit from low maintenance and servicing costs.
OTHER ARTICLES IN THIS SECTION