Drum handling
26 February 2018
For over 40 years, Contact Attachments has designed and manufactured its extensive range of drum handling equipment – providing its customers with the ability reduce risk of product damage, injury to personnel, and enhance operational performance.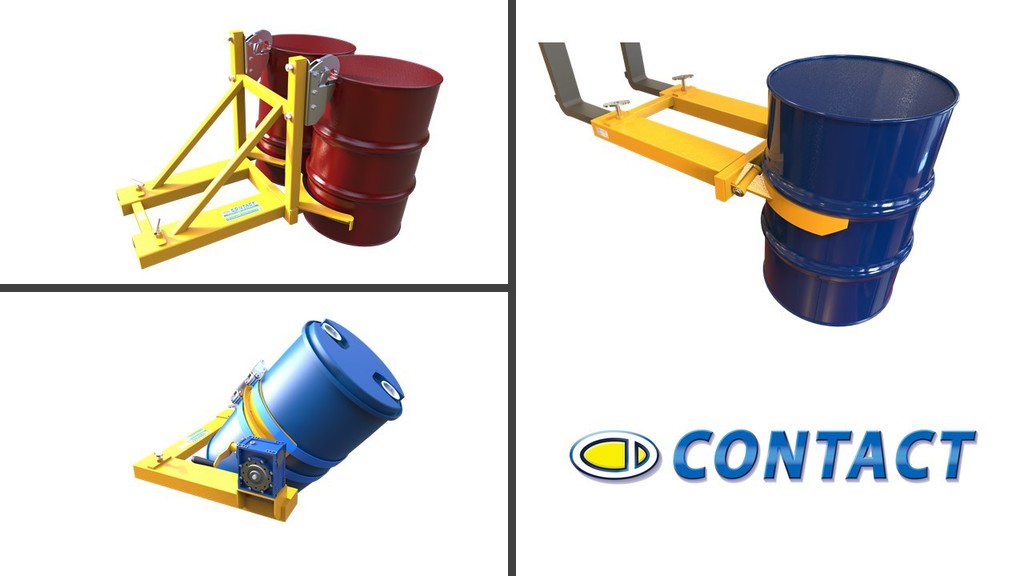 The firm's drum handling range consists of three main products, including its fully automatic Drum Grabs which – thanks to their ability to grab the drum around the waist or under the lip – are ideal for drums which need small to medium amounts of transportation. Its Drum Grips specifically 'pinch' the drums around the lip, making it an easier and safer way for users to lift and transport drums on and off pallets specifically, as well as when drums are packed tightly together in stuffing containers.
Another popular manual handling solution from the range is its Drum Rotator, which utilises a high-quality gearbox which is linked to either a crank handle or loop chain, resulting in effortless and controlled pouring of contents. This product is also versatile as it can be designed for both forklift trucks and overhead cranes, making it a popular manual handling solution in the plant machinery sector.
Dave Manuel, technical sales director at Contact Attachments, explained: "We've been designing, manufacturing, testing and supplying products from our site in Newtown, Mid Wales, since the 1970s. We have customers of all shapes and sizes across the UK and overseas, and our drum handling range remains one of our most popular due to its performance in a breadth of applications."
Contact Attachments offers a bespoke service, including the manufacture of products with stainless steel to ensure they are ATEX Certified and can be used in potentially hazardous and explosive environments, such as nuclear power plants.
OTHER ARTICLES IN THIS SECTION