ARTICLE
Jib helps height handling jobs.
21 December 2017
Contact Attachments has supplied one of its most popular forklift attachments to a specialist maintenance firm, to assist with lifting and handling duties.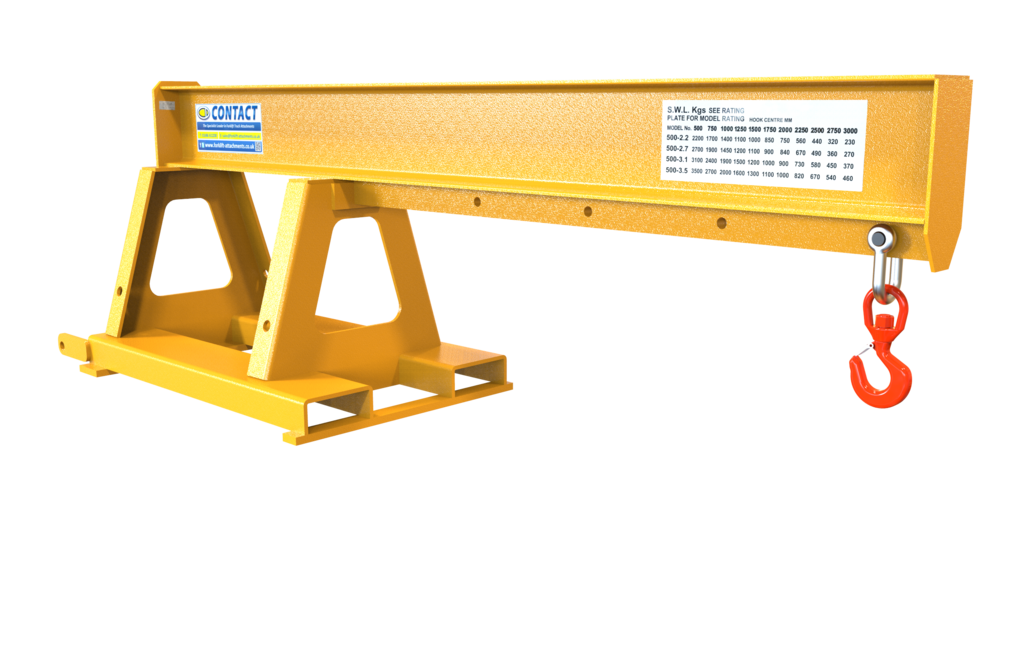 DBS Maintenance, a petrol forecourt repair, refurbishment and extension specialist, called upon Contact Attachments to design, manufacture and supply the forklift jib, which was on offer online during October. The product was purchased online at www.forklift-attachments.co.uk and delivered to the company's head office in Winchester.
Andrew Lamburne, director at DBS Maintenance, said: "We specialise in maintaining, repairing and refurbishing petrol station forecourts, and occasionally we need to work at height. Having recently acquired a forklift truck, we wanted to explore the possibility of converting it into a safe and cost-effective crane, and Contact Attachments' Forklift Jib was the ideal piece of kit.
"We came across the deal on their website, and within just a few days after ordering, it was delivered in excellent condition to our site. The service we received more than met our expectations, and the team at DBS Maintenance are already putting it to great use."
To suit the capability of the forklift truck, the jib is rated which reduces wear and tear on the forklift and prevents the possibility of any overloading. As an added benefit, the multiple hook positions also allow flexible load handling and improved visibility when in operation.
OTHER ARTICLES IN THIS SECTION