ARTICLE
Ploughing through winter
12 November 2014
UK forklift attachment specialist, Contact Attachments, is gearing up for what is expected to be a colder-than-average winter by helping clients prepare for frost and snow.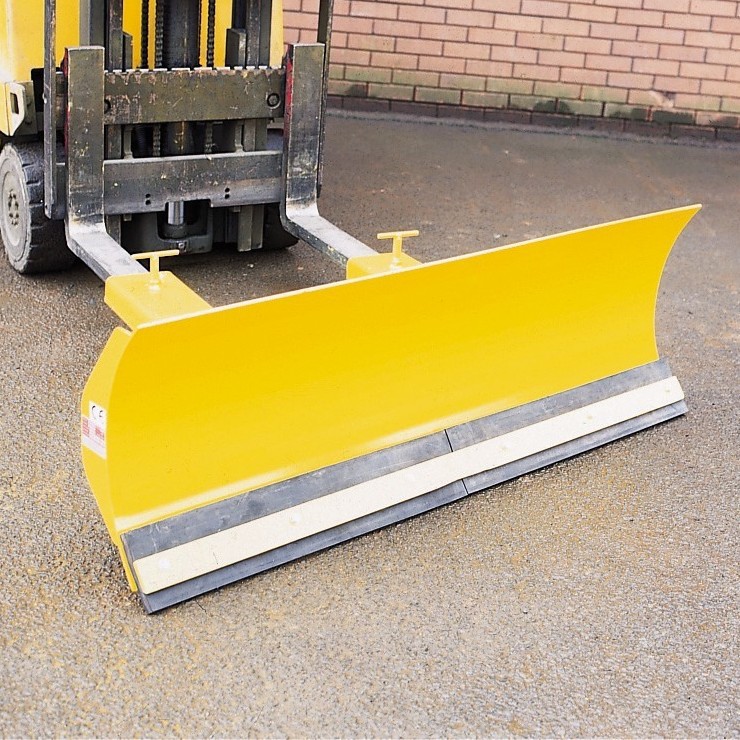 For more than 40 years the mid Wales-based firm has manufactured snow ploughs such as: the Fixed Blade; Adjustable; and Sprung Loaded models. The Sprung Loaded and Adjustable ploughs come with a full adjustment to the blade, allowing it to sweep left, right, or straight ahead, and the Fixed Blade is permanently angled to allow snow to be swept to the left. All ploughs come with heavy duty steel wear strips with the option of additional 20mm thick rubber blade inserts.
The steel ploughs come in widths ranging from 1,220mm to 2,130mm, and bolt on castors aid self-levelling during the snow clearing process.
All of the ploughs are designed and manufactured to ISO 9001 quality procedures, CE marked and stress-analysed to eliminate weak points that can occur when pushing heavy loads such as compacted and layered snow.
OTHER ARTICLES IN THIS SECTION