Bespoke drum handling solution
03 June 2015
Contact Attachments has provided a key piece of equipment to a large scale transfer flask project in Gloucestershire.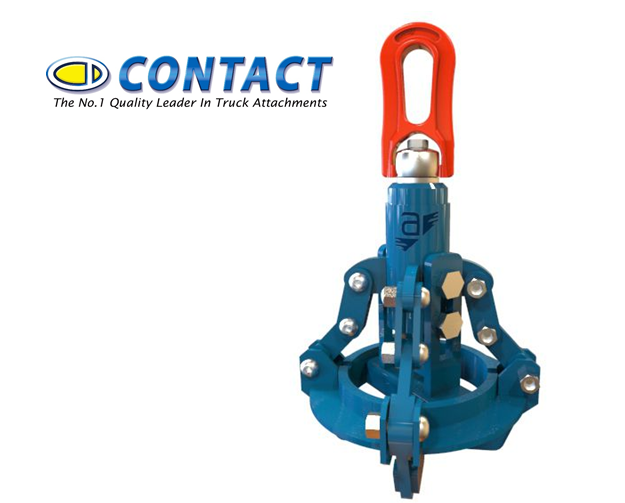 The Mid Wales-based forklift attachments specialist worked with Aquila Nuclear Engineering to provide one of its fully automatic Drum Tongs for use during the Chute Silo Project at Berkeley – a shielded transfer flask and import / export facility.
Gary Butler, mechanical engineer at Aquila, explained: "The Transfer Flask project was part of Aquila's contribution to the Chute Silo decommissioning project at Magnox Berkeley, and we won the contract by bypassing the Tier 2 suppliers with a pragmatic and technically strong proposal.
"As a result, we called upon Contact Attachments to provide us with a bespoke drum handling solution which was a vital part of the works we were undertaking. During the course of the contract, the team was extremely flexible and demonstrated a real 'can do' attitude with our repeated requests to amend the product's specifications, and it arrived in an excellent condition. We've used the company before, and would definitely use them again in the future."
Jason Cadman, technical sales director at Contact Attachments, added: "We're thrilled to have supported Aquila with this comprehensive project – the unit we provided was fitted to an overhead crane hoist, and then lowered 30 metres below ground level to lift drums of nuclear decommissioning waste remotely.
"Our Drum Tongs are designed to meet client's precise specifications, and can handle drums of up to 100cm in diameter. With over 40 years' experience, we have built up an enviable reputation in providing high quality drum tongs, each of which are manufactured in-house and come fully 'CE' marked with a Certificate of Conformity to meet the latest health and safety regulations."

OTHER ARTICLES IN THIS SECTION