Contact offers expertise overseas
06 July 2016
Contact Attachments is celebrating success overseas by assisting one of its clients with a bespoke solution for a family-run brewery in Belgium.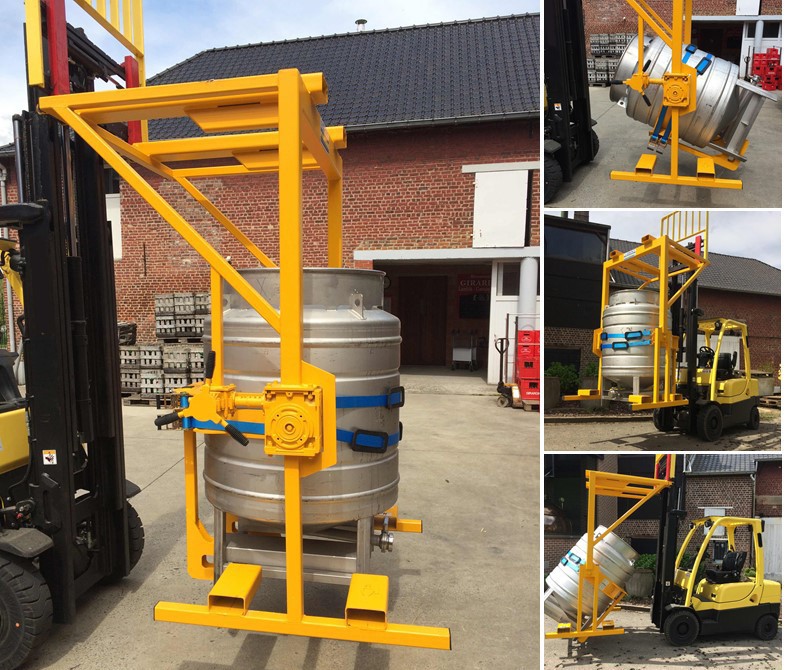 The team at Mid Wales-based Contact Attachments was asked by Antwerp-based P. Raymaker & Zoon, distributors of its products across Belgium, to create a bespoke forklift solution for its own client, Brouwerij Girardin, a family-run brewery which was manually handling large 1,000mm diameter barrels on a daily basis.
The solution for Brouwerij Girardin was a custom-designed Drum Rotator which was large enough to accommodate the brewery's large barrels, could be easily attached to their existing forklift truck, and help the owner physically handle the company's beer.
Alexis De Vroey, sales consultant at P. Raymaker & Zoon, explained: "From my site visit with Brouwerij Girardin, I took all of the necessary measurements and briefed the handling problem to the team at Contact Attachments. Working closely with their design team, they came up with a solution that was perfect for my clients' needs, and kept me informed throughout the whole process.
"I'm pleased to say that the drum rotating attachment is now onsite and working very well. Now they don't have to risk injury by manually rolling over the barrels, and they have a solution in place that will make the process much quicker and simpler."
OTHER ARTICLES IN THIS SECTION