ARTICLE
Drum rotator
05 August 2014
A leading forklift attachment specialist has provided a safe and convenient solution to a chemical supplier's waste disposal issue.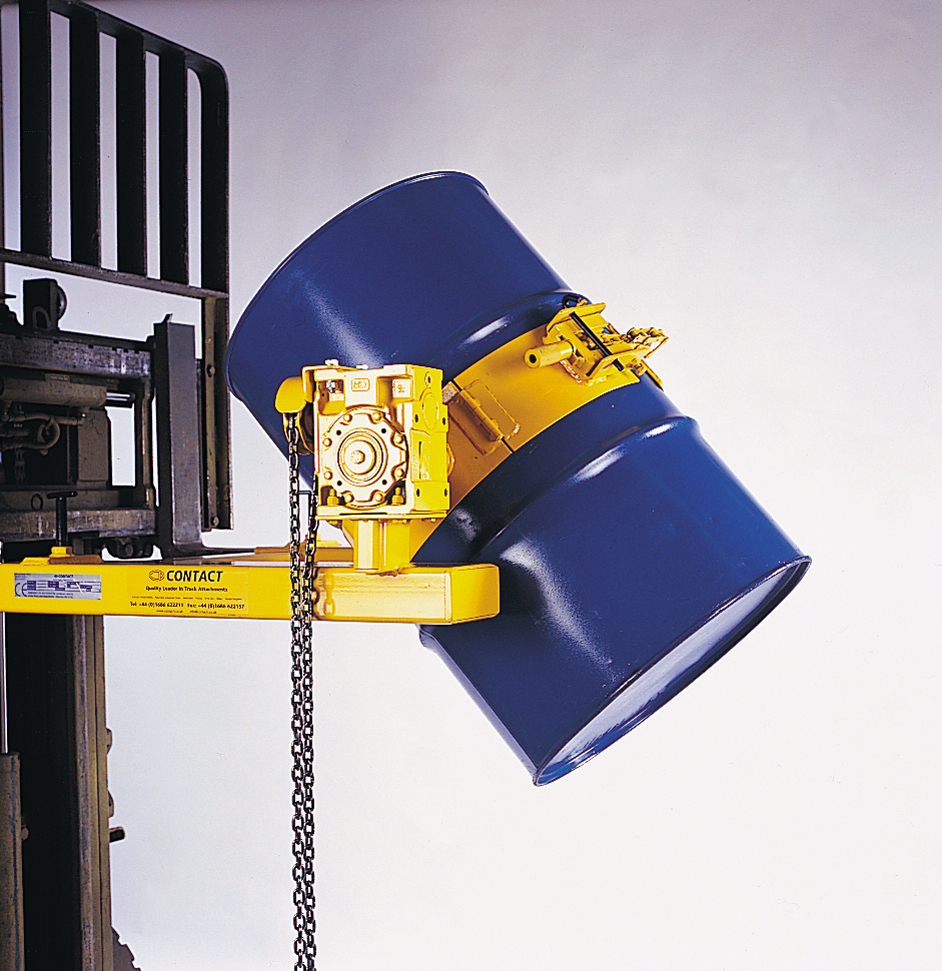 Mid Wales-based Contact Attachments has provided Reagent Chemical Services Ltd in Cheshire with a drum rotator, a forklift attachment which ensures the controlled lifting and pouring of the contents of drums with a capacity of up to 210 litres.
The firm turned to Contact Attachments as the previous drum rotators weren't safely able to lift the 200 litre plastic drums it regularly used onsite. As Reagent Chemical Services deals with potentially hazardous material day-to-day, it was essential the equipment was easy to use and durable, and also that it had the ability to ensure controlled and safe pouring for the staff onsite.
Darren Wilson, operations director at Reagent Chemical Services, explained: "We approached Contact Attachments as we were aware the firm provided high quality products at a reasonable price. The service was excellent, the after sales support was second-to-none, and we'd definitely use them for future material handling issues."
OTHER ARTICLES IN THIS SECTION