ARTICLE
Forklift safety cage assists repair work
23 May 2017
Contact Attachments supplied its Economy Forklift Safety Cage to Elixair International, a specialist in the removal of sealants on both civilian and military aircrafts.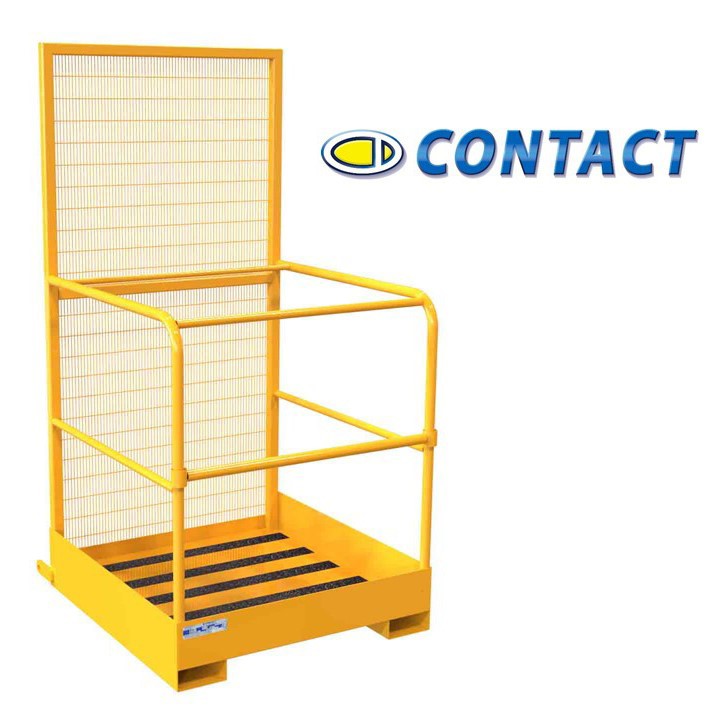 The safety cage was required to allow members of staff to carry-out unscheduled repairs and servicing to its factory's emergency exit lamps, which proactively turn on in the event of a fire.
Stephen Hills, operations director at Elixair International, said: "With workplace health and safety legislation ever so stringent, we needed a product which would allow us to access the lights for repairs and maintenance in the safest possible manner. It was an economical purchase and is a valued piece of kit to have on standby. We were very happy with the build quality and Contact Attachments' level of customer service."
Suitable for the safe carrying of two persons, and as a safer alternative to ladders and a cheaper alternative to scaffolding, the Forklift Safety Cage has been designed with a strong and safe working deck for unscheduled or unplanned work, such as bulking and racking inspections or light bulb replacements.
Dave Manuel, technical sales director at Contact Attachments, adds: "Our Forklift Safety Cages are designed and manufactured to conform fully to the HSE Guidance Note PM28 (Fourth Edition) and can be fitted safely and securely to the forks of a forklift truck. We can also manufacture our Forklift Safety Cages in bulk, resulting in savings for our customers through an economy range such as the one we supplied to Elixair."
Contact Attachments has manufactured its Forklift Safety Cage from its site in Newtown, Mid Wales, for over four decades – and it remains of the company's most popular products today.
OTHER ARTICLES IN THIS SECTION