Let it snow
18 November 2013
A leading materials handling and forklift attachment firm is gearing up for another winter helping clients tackle snow and freezing weather.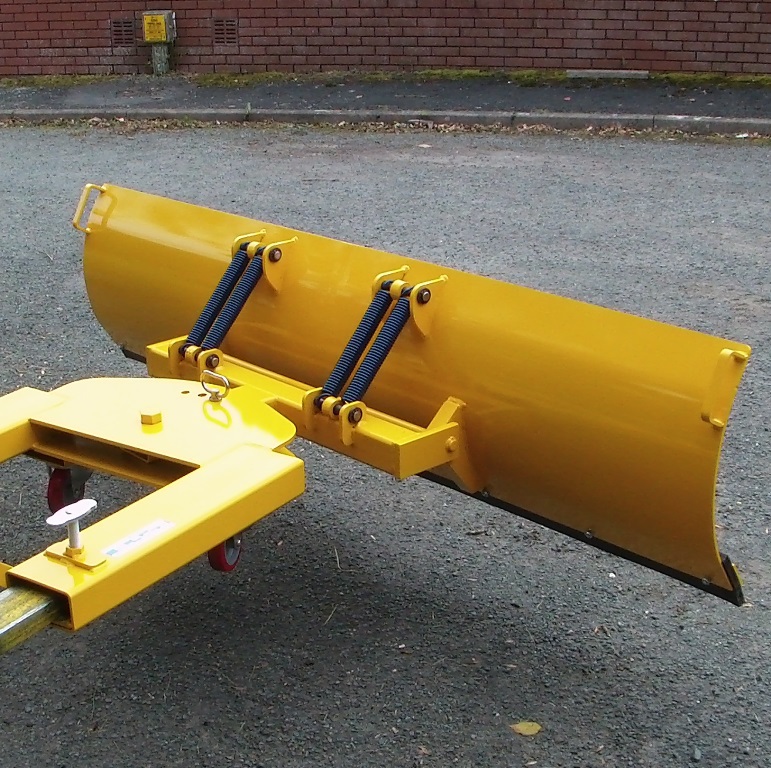 Contact Attachments has been manufacturing high quality forklift mounted snow ploughs for more than 40 years, for clients ranging from supermarkets to premiership football clubs.
The Sprung Loaded snow plough is suitable for clearing areas where objects may be hidden, such as manhole covers, as it minimises damage to the blade and objects. The steel ploughs come in various widths, ranging from 1525 mm to 2130 mm, and bolt on castors aid self-levelling during the snow clearing process.
OTHER ARTICLES IN THIS SECTION