Drum problem handled
01 March 2017
Forklift attachment company Contact Attachments was the first-port-of-call for a global supplier of industrial coatings which required a specialist product to minimise risks and potential hazards.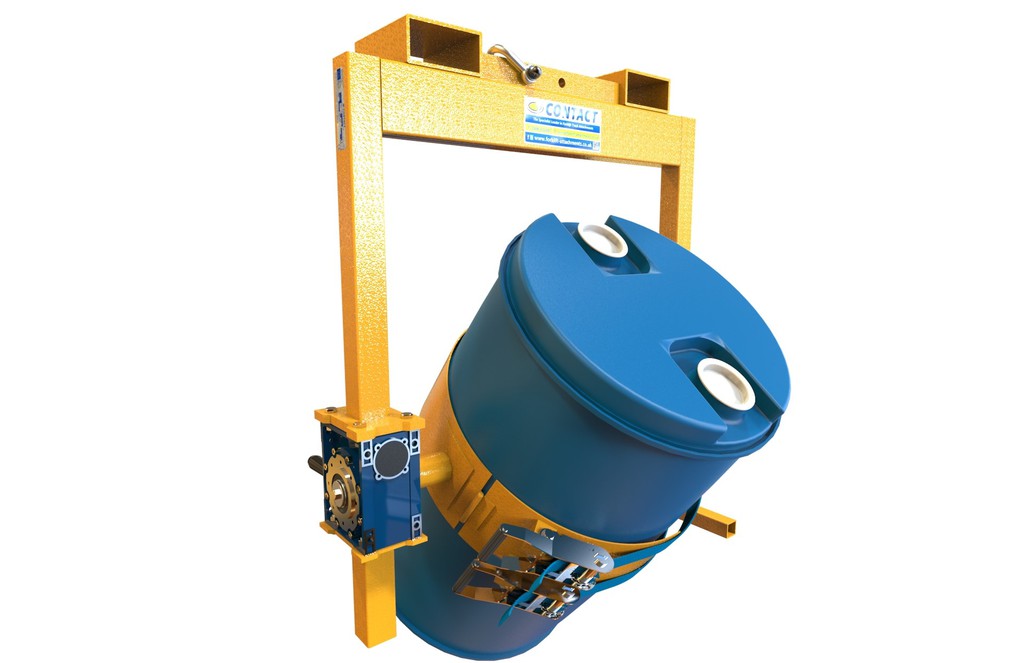 The company was called upon by West Yorkshire-based The Sherwin-Williams Company to provide it with one of its Forklift Mounted Drum Rotators, which now allows the industrial coatings company to safely and efficiently lift, rotate, and decant drums to larger vessels.
Contact Attachments' range of Drum Rotators were upgraded in 2016 with an enhanced girdle assembly to offer an even better fit to the drums, as well as a newly-incorporated housed flange bearing, which makes the rotation process smoother than ever.
Stephen Giles, operations and facilities manager at The Sherwin-Williams Company, said: "We originally had to lift, tilt and pour drums, as well as move drums from non-standard supplier pallets, manually using our forklift truck. Following an in-depth risk assessment, we found that this way of working potentially posed a hazard and we looked for a product which would minimise any risks.
"Contact Attachments' Forklift Drum Rotator looked like the ideal product to remove any risks associated with handling them via our forklift truck. We also store all of our products on Euro pallet racking, so we needed something which would allow us to transport drums safely and efficiently too."
OTHER ARTICLES IN THIS SECTION