Keeping up with winter maintenance
05 December 2019
With many companies using the Christmas shutdown to carry out routine maintenance, Contact Attachments is highlighting its range of forklift-compatible platforms designed to ease the load.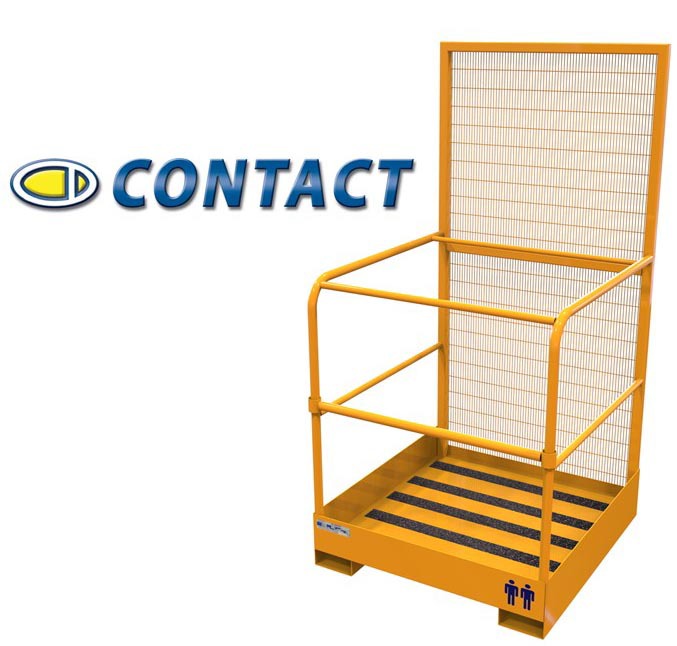 The firm's Forklift Safety Platforms can be used to carry out unscheduled or emergency repair work, particularly at height, with the WP-Economy option suitable for one person, offering a fixed step-through entry to ensure a high level of protection when in use. It is PM28 compliant.
Contact's Transfer Platforms are suitable for carrying goods and have been designed to aid the safe transportation of pallets and other large loads that require secure placement. With tailor-made options available to suit the specific dimensions of the load being handled, they can be used for safely moving bulky items, reducing manual handling costs, and maximising the forklift truck.
The company's Lifting Jibs can also be used with forklift trucks to provide access to hard-to-reach areas. They easily pick up products which are otherwise difficult to palletise or move.
Dave Manuel, technical sales director at Contact Attachments, explains: "With the winter weather often proving unpredictable, many businesses use this period to carry out operational audits, stock checks, and repair or servicing of premises and equipment. Our range of platforms and lifting equipment continues to be very popular during the cooler months and help our clients make the most from their existing forklift trucks.
"We've got many options to choose from based on the type of goods being transported or personnel-holding equipment — both of which can massively help boost efficiency, improve safety and reduce manual labour."
In addition to its extensive range of platforms, the company — based in Newtown, Mid Wales — offers various winter products including snow ploughs, towable or pedestrian salt spreaders, and sweepers to help businesses operate during more extreme weather conditions.
Contact Attachments design and manufacture forklift truck attachments and other essential products for a wide variety of industries including the construction, food and drink, environmental and agricultural sectors.
For more information about its products, visit: www.forklift-attachments.co.uk, email sales@forklift-attachments.co.uk or call 01686 247092.
OTHER ARTICLES IN THIS SECTION